Featured
Works From Britton Smith, Kate Douglas & More, Featured in Second Theatre's 2013 New Voices Series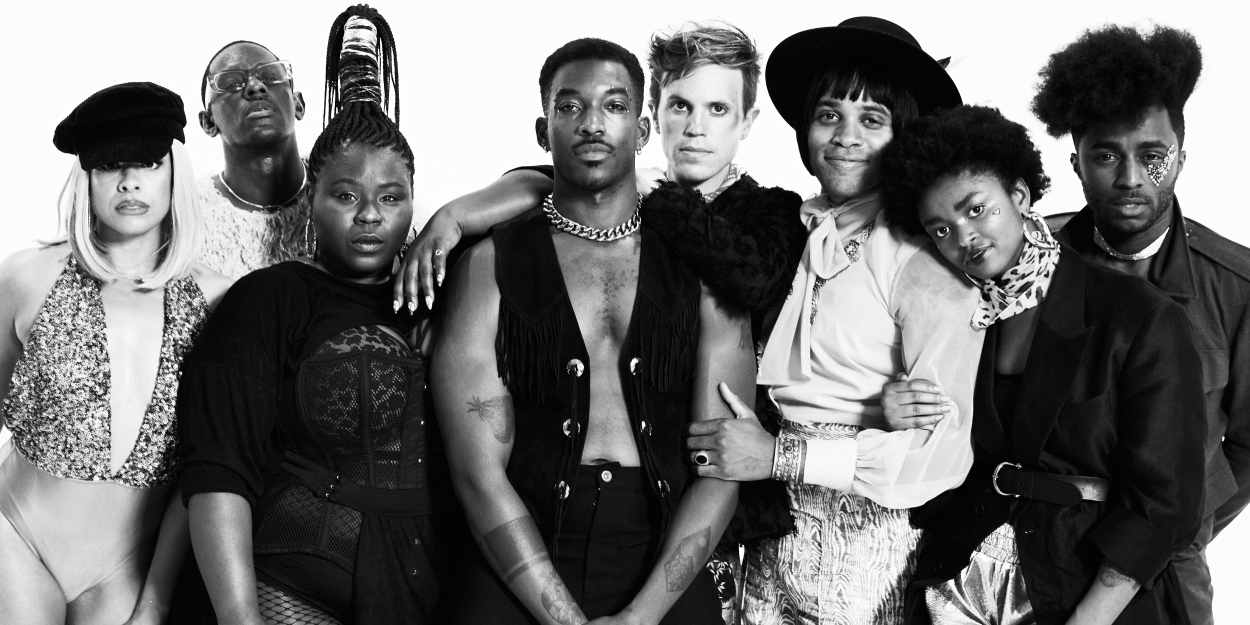 Second, the theater continues its commitment to supporting American plays with the 2023 JUDITH VINCE LECTURE SERIES and NANCY DENOVAN MUSICAL LECTURE INAUGURATION. Founded by Christopher and David R. Murray in memory of David's mother, NANCY DENOVAN MUSIC LESSON champions new voices in musical theater. Both programs support early career writers with one-night-only readings open to the public. All lessons will take place on Monday nights in April and May.
New voices will kick off with The Apiary by Kate Douglas, directed by Kate Whoriskey, on April 24, 2023, followed by The Woods by Jahna Ferron-Smith on May 1, and The Chinese Republicans by Alex Lin, directed by Chay Yew on May 22. Additionally, Nancy Denovan's Music Reading will be Britton & Sting on May 15th.
Lessons are free and available to Second Time Subscribers and members starting before April 3 2ST.com. Tickets will be available to the public beginning on April 6. All readings will begin at 6:30 pm and will take place in the Tony Kiser II Theater (305 West 43rd Street).
"Supporting the writers at the beginning of events is a crucial element of the mission of the second stage, which is why we are so excited for another year of the new series of The Voice, "President and Artistic Director of the second Carole Rothman said, "We can not wait to see what Kate, Jahna, Alex, and Britton created on stage at the Tony Kiser Theatre.
New development of the play for season 2 is supported by the Harold and Mimi Steinberg Charitable Trust.
ON PLAYS AND PLAYWRIGHTS
Apiary
Kate Douglas wrote
Directed by Kate Whoriskey
Monday, April 24 at 6:30 pm
2045. Bees are extinct in the wild, living inside synthetic apiaries where they live in perpetual spring. During the adventure game, the lab assistants Zora and Pilar discover that the bees have the usual positive response to the honeydew diet. When the bees begin to flourish, Zora and Pilar will find a way to satisfy their new, extreme, appetite. The beekeeper examines mortality and body control and activities.
Kate Douglas is a writer, performer and gardener. His work has been presented by the O'Neill Playwrights Conference, Met LiveArts and Civilians. The piece was developed by Ryder Farm, Millay Arts and Rhenbeck Musicals. One day he hopes to be a beekeeper.
THE FORESTS
Jahna Ferron-Smith wrote
Monday, May 1 at 6:30 p.m
Wilderness explores scholarly relationships to nature and the "American" landscape. Who taught to love? Who should fear the learned? To whom may he claim? The resulting story examines those cultural narratives that young black Americans are only just learning about what it might mean to be Black in today's "American landscape."
Jahna Ferron-Smith (her/it) She is a recent alumna of the Lila Acheson Wallace Playwriting Fellowship at the Juilliard School, Obie Award-winning collective Lips, Young Blood, as well as Interstate 73. Her plays have been presented at Ensemble Studio Theatre, Pendragon Theatre, and the Samuel French Off -Off Opera Short Play. Jahna has also developed plays with The Lark, Ojai Playwrights Conference, Playwrights Center, Page 73 and Clubbed Thumb.
CHINESE REPUBLICAN
Alex Lin wrote
Directed by Chay Yew
Monday, May 22 at 6:30 pm
When high-flying financial girl Katie Liu loses her career promotion to her grandson-in-law's helper, she slyly tries to outsmart the Republican labor union. Welcome to the world of the REPUBLIC OF CHINA, where the best bags are Birkins, the best shoes are Prada, and the best president is Reagan.
Alex Lin (she/it) is a girl from Jersey. His work as playwright Ma-Yi, Magic Theatre, Manhattan Club Theatre, Louisville Theatre, Mu Theatre, Coop, and South Coast Rep, and Central Square Theatre. By producing the A24 supercluster, it has partnered with NASA, SpaceX, Boeing, Apple TV+, and Netflix to bridge the gap between scientific discovery and the culture it inspires. He is currently on the commission for South Coast Rep and MTC. Accolades: 2022 New Harmony Project finalist, 2022 O'Neill Conference finalist, 2022 Elizabeth George Commission, 2023 Weissberger New Play Award nominee, 2023 Sloan Commission.
BRITTON & STRICULUS
Created by Britton Smith
Monday, May 15
BRITTON & STIRPS is a funk liberation band fueling the NYC music scene. They have recently sold out shows at Apollo Music Cafe, Rockwood Music, Joes Pub among others. Featured in Vanity Fair, Vogue, Guilt Magazine, and New York, Paper Magazine's "Just Bops" 10 Songs You Need to Start Your Weekend Right" list, 2020 NPR Tiny Desk Submission Top Pick. IN REVIVAL, powerful songs interwoven with stories of testimony, take us on a journey to find in our truest selves, the path to radical liberation. The music and the environment brought strange choruses into the company, bursting into spontaneous three-part harmonies, and the inappropriate transitions of a metaphorical tableau like a Sunday morning in a church service. This experience is designed for people to collide through differences into a radical vessel of self-acceptance, so that we can simultaneously challenge the world to be more authentic and accept society.
Artist/Advocate Britton Smith uses the liberation funk band Britton & The Sting to spread the gospel of truth on the path to full freedom/holiness. Britton is the Co-Founder/President of the Broadway Opera Coalition. Founded in 2016, the now Tony Award-winning organization has grown to connect artists with lawyers and community leaders to consistently address issues of public justice reform, educational equity, and empowerment within the theater industry. Acting credits include the STAZ comedy series "Run the World" (Gotham Awards Nominee) Zane, and the blockbuster Broadway musical Be More Chill, in the role of Jake Dillinger. Check out the 2023 PBS 50th Anniversary Great Performances. Smith is currently on the REVIVAL Tour with The Sting and interviews him to uncover the mystical relationship between Black Gay men and his grandmother. @brittonsmithworld
SECOND THEATER 44 SEASON
Second Theatre's 44th Pulitzer Season kicked off last laps with Bess Wohl's new play, Camp Siegfried, directed by David Cromer, and Stephen Adly Guirgis' Pulitzer Prize-winning play, Between the Riverside and Crazy, directed by Austin Pendleton.
This spring, the season continues with the new musical, White Girl In Danger, by Pulitzer Prize and Tony Award-winner Michael R. Jackson, directed by Lileana Blain-Cruz and featuring choreography by Raja Feather Kelly. The musical, a co-production with the Vineyard Theater, began previews March 15 and will open April 10 at the Kiser Theater. The season closes with the premiere of Larissa Fasthorse's Thanksgiving, directed by Rachel Chavkin, which began previews on March 25 and will officially open on April 20 at the Hayes Theatre.
ON THE SECOND THEATER
Under the artistic direction of Carole Rothman, THE SECOND THEATER operates three New York venues, dedicated exclusively to live American theatrical productions.
Second Stage recently completed its 43rd season, which included the Tony Award-winning revival of Richard Greenberg's Take Me, and the premiere New York production of Lynn Nottage's Tony-nominated play Clyde, as well as the world awards of Rajiv Joseph Suresh and JC Lee's Letters To My Girls. The company's 2021-22 productions received several nominations and awards, including Tony Awards for Best Revival of a Play (Take Me Out) and Best Featured Actor in a Play (Jesse Tyler Ferguson – Take Me Out); Outer Critics Circle Awards for Resurrected Play (Take Me Out), Outstanding Actor Featured in a Play (Jesse Tyler Ferguson – Take Me Out) and Outstanding Actress Featured in the Play (Uzo Aduba – Clyde's); the Lucille Lortel Award for Outstanding Projection Design (Shawn Duan – Letters of Suresh); and the Drama Desk Award for Outstanding Costume Design for a Play (Jennifer Moeller – Clyde's).
The Second Stage's first season on Broadway at the Hayes Theater included Lobby Hero by Kenneth Lonergan, by Trip Cullman (Tony nominee for Best Revival of a Play, Best Performance by an Actor in a Featured Role, Michael Cera and Brian Tyree Henry) and White Straight Men by Young Jean Lee, directed by Anna D. Shapiro.
Among the second stage productions are the 2015 Pulitzer Prize winner Between River and Crazy by Stephen Adly Guirgis; 2010 Pulitzer Prize winner Next to Normal by Tom Kitt and Brian Yorkey; 2012 Pulitzer Prize Winner Water for Spoons by Quiara Alegria Hudes; Mary Page Marlowe by Tracy Letts; Jason Robert Brown Five Years; Dogfight by Benj Pasek, Justin Paul and Peter Duchan; Beloved Evan Hansen by Benj Pasek, Justin Paul, and Steven Levenson; Viam, Meet Vera Stark by Lynn Nottage; Confident and lonely, I am not with Paul Weitz; Bess Wohl's Great Horizons; Elaborated entry of Chad Deity by Kristoffer Diaz; Daily Rapture and Whorl Inside Loop by Dick Scanlan and Sherie Rene Scott; Let Me Down Easy and Notes From the Field by Anna Deavere Smith; Becky Shaw Gina Gionfriddo; Torch Song by Harvey Fierstein; Eurydice Sara Ruhl; The Big Dog Laughs by Douglas Carter Beane; Metamorphoseon book by Mary Zimmerman; 25th Annual Putnam County Spelling Bee by William Finn and Rachel Sheinkin; August Wilson's Jitney; Crown Queen Taylor; Saturday Night by Stephen Sondheim; Afterbirth: Kathy & Mo's Greatest Hits by Mo Gaffney and Kathy Najimy; This is Our Youth by Kenneth Lonergan; Coastal Disturbances by Tina Howe; A Soldier's Play by Charles Fuller; The Good Times Are Kill Me by Lynda Barry; and Alice's Tiny and Peter and Jerry by Edward Albee.
The company received more than 170 citations at six 2017 Tony Awards for Dear Evan Hansen (Best Musical; Best Lead Actor in a Musical, Ben Platt; Best Actress in a Musical, Rachel Bay Jones; Best Book of a Musical, Best Original Score; Best Orchestrations); the 2009 Tony Awards for Best Lead Actress in a Musical (Alice Ripley, Next to Normal), Best Score (Tom Kitt and Brian Yorkey, Next to Normal), and Best Orchestrations (Tom Kitt and Michael Starobin, Next to Normal); 2007 Tony Award for Best Actress in a Play (Julie White, The Little Dog Raised); the 2005 Tony Award for Best Book of a Musical (Rachel Sheinkin, …Spelling Bee) and Best Featured Actor in a Musical (Dan Fogler, …Spelling Bee); the 2002 Tony Award for Best Director of a Play (Mary Zimmerman for Metamorphoses); 2002 Lucille Lortel Award for Outstanding Body of Work, 29 Obie Awards, 11 Outer Critics Circle Awards, four Clarence Deruenti Awards, 17 Drama Desk Awards, 11 World Theater Awards, one Dorothy Louden Award, 20 Lucille Lortel Awards, Drama Critics Circle. Award and 23 AUDELCO Awards.
In 1999, the Tony Kiser Second Theater opened its state-of-the-art, 296-seat theater, designed by the famous Dutch architect Rem Koolhaas. In 2002, Second Stage moved the "Second Uptown Theater" to showcase the work of up-and-coming artists to the 99-seat McGinn/Cazale Theater. The theater supports artists through a number of programs that include residencies, fellowships and commissions, and engages students and community members through education and programs. In 2018, he began producing the second stage at his Broadway home of 581, the Hayes Theatre. Originally named "The Little Theater" and built in 1912, the city landmark was remodeled by David Rockwell of the Rockwell Group.
For more information, visit 2ST.com.
Follow Second Time on Twitter: @2STNYC, Instagram: @2stnyc and Facebook: