Featured
Where to buy PlayStation Portal this week: all the latest stock updates – Gamesradar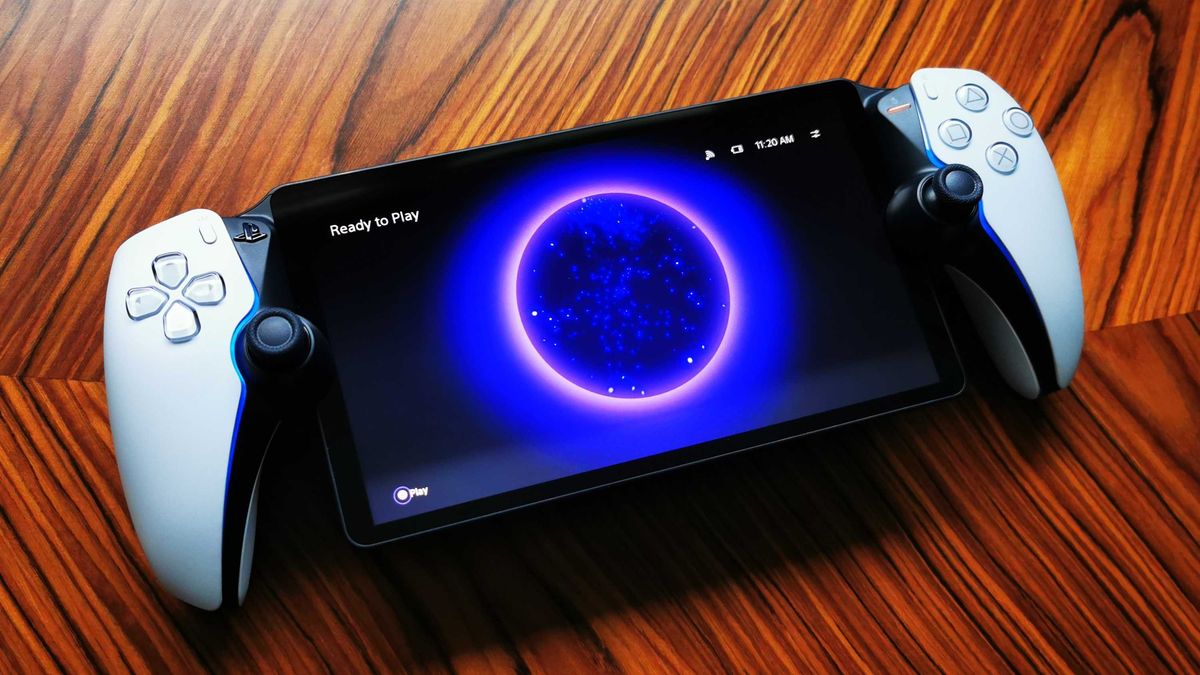 November 21 – 5:35 AM EST We have updated this page to reflect GameStop's new Add to Cart button (which is currently faulting but well worth a check throughout the day), updated the link for Walmart, and noted that PlayStation Direct US's messaging about new stock coming in December has now been removed from the page.  The November 22 date for the UK still stands on Sony's official site. Meanwhile, we have added information that Argos is now allowing users to add the PlayStation Portal to their carts, but stock is still designated by delivery postcode.
PlayStation Portal stock is still difficult to come by in both the US and UK, after retailers ran out of their launch allocated stock shortly after release. However, with some retailers reinstating the 'Add to Cart' button on their product pages (though we're having trouble actually getting through to checkout) there could be light at the end of the tunnel this Black Friday week. 
he $199.99 / £199.99 remote player for the PS5 console has split opinion online, but if you're looking to buy PlayStation Portal this Black Friday week you may need to work for it. Just like with the original console launch, there's a supply and demand problem here – and retailers like Best Buy, Walmart, and Amazon in the US (and Amazon, Argos, and Currys in the UK) are all seeing the latter far outstrip the former. 
That means the shelves are bare right now, but this isn't our first rodeo. We were all there for the PS5 shenanigans and since then we've picked up a thing or two about tracking stock. That's why we're keeping this page updated with all the latest information about where to buy PlayStation Portal right now. We're rounding up all the retailers we've seen carrying stock so that you can quickly check for new units and running our own checks all the way through this week's Black Friday gaming deals. 
The key here is patience. After all, that PlayStation Portal stock will return at one point or another and it's simply not worth giving scalpers the time or money they're looking for by taking advantage of the situation. Before today, Sony itself was asking patrons to "check back early December" for more units in the US (though that doesn't mean we won't see more from other retailers), meanwhile the UK is holding out for a November 22 restock date as listed by Sony as well. 
Where to buy PlayStation Portal in the US
Where to buy PlayStation Portal in the UK
PlayStation Portal: FAQ
When will PlayStation Portal stock return?
PlayStation Portal stock has been a struggling over the last couple of days, and there's no way to tell when retailers themselves will receive new allocations at the moment. However, Sony has indicated that more units will become available from early December in the US and November 22 in the UK. 
What is the PlayStation Portal price?
The PlayStation Portal price is $199.99 / £199.99 / AU$329.95. 
Should you buy a PlayStation Portal?
The PlayStation Portal is a pricey remote player, but if you regularly find yourself without rights to the TV in the evenings it could be a godsend. The tablet is wrapped by a DualSense controller giving you the full PS5 experience without having to take up the big screen, giving it a boost in functionality and ease of use over cheaper alternatives like the Backbone One mobile controller (and the phone you'll need to run it). However, the PlayStation Portal is only for those who already have a PS5 as it requires the console itself to do all the heavy lifting, simply casting the on-screen action to your Portal device. If you don't have a PS5, you shouldn't buy the PlayStation Portal. 
This week will see plenty of Black Friday PS5 deals flooding the shelves, and we're rounding up all our favorites right here. Of course, we're bringing you all of this week's Black Friday Xbox deals and Black Friday Nintendo Switch deals as well.