Featured
UA's Adia Barnes, other women's athletes in equity led the way in changing the world of sports on the surface of sports and beyond.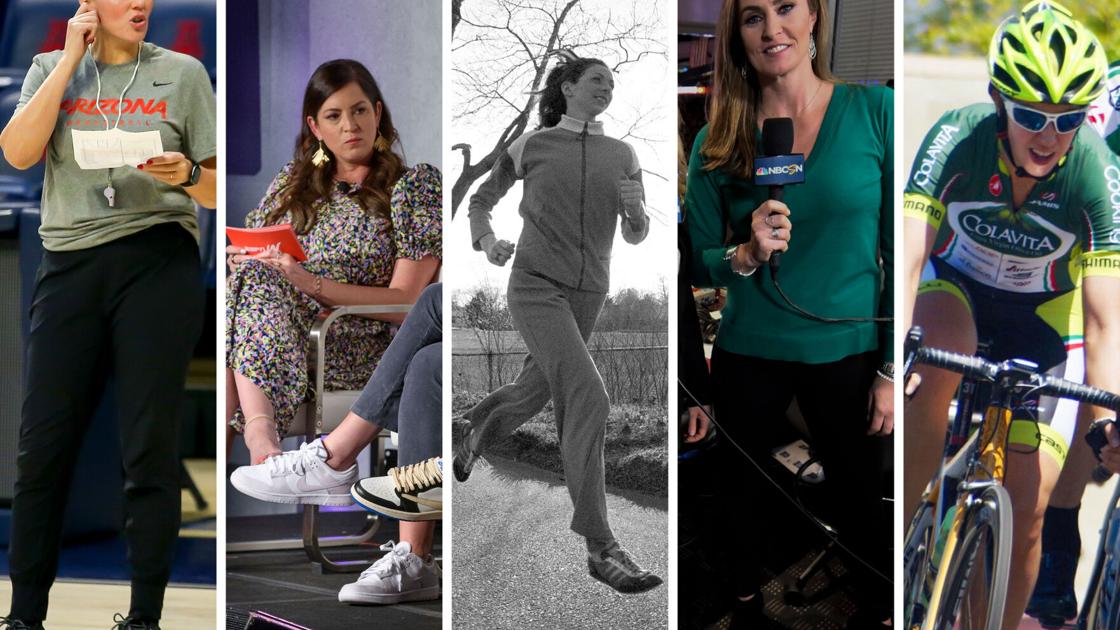 Adia Barnes has always been known for her basketball life rather than her actual life.
That's a sentiment shared by the UA women's basketball coach and former Wildcat star player.
Barnes will share his journey in basketball and beyond as part of a panel discussion hosted by the University of Arizona's Center for the Philosophy of Liberty on Wednesday at 5 pm at the Fox Tucson Theater. Topic of the event: "Gender Equity in Sports: Battles, Scars and Thrilling Victory."
For Barnes, his calling beyond basketball has always been to help others. The philosophy of being able to repeat how it was raised by my parents, Patricia and Bruce in San Diego. She was also moved by her coach in Arizona, Joanna Bonvicini. The foundation of Bonvicini's culture built into his program was the UA's community outreach program.
Barnes has taken everything she has embarked on in her professional career in the WNBA and overseas, as well as in her coaching career, which has included five years as an assistant at Washington and now seven at the helm of her alma mater in Tucson.
In 2005, Barnes partnered with other WNBA and NBA players in the Salt4Life initiative to Kenya to run zero basketball, spread messages about AIDS awareness and healthy lifestyles.
She also said she was the first WNBA player to start a charity fundraiser.
Now, she continues to make a difference in the world affecting girls in women, during her time in Arizona, when she is on the board of directors for Boys and Girls Tucson, and she speaks about women, among other topics.
"I've always thought about being a change maker and giving back — serving the community," Barnes said. "And because I know that we are in a role to do, that is always something I did and I. to see, to be valued.
"It's natural for me to help others at this point," he added. "I don't think you can be in this position, or do it. This is what I want us to do. When you're blessed to be in a position to help people, that's what you wanted to do. That's how I was raised and I've always been like that.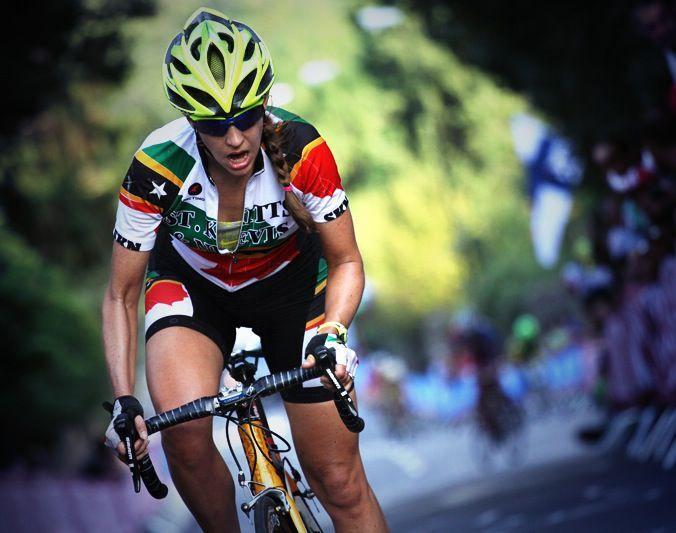 Barnes will not be alone in sharing his experiences during this week's debate. Joining Barnes are women who have each changed the game, or how they experience games in one way or another.
Tucson's own Kathryn Bertine is a cyclist, filmmaker and journalist. She caused a change in cycling when she led the charge for the women's Tour de France – the first one-day event, and finally the full eight-day race.
AJ Mleczko is a two-time USA Hockey Olympic medalist and US Hockey Hall of Famer. She made history by being the first woman analyst in an NHL game.
Kathrina Switzer was the first woman to run in the Boston Marathon (1967), won the New York City Marathon (1974) and is an author and speaker.
Sarah Spain, journalist and co-owner of the National Women's Association of Chicago Red Stars. She is a co-founder of Hear Cries, an organization that provides hearing aids and equipment so kids can participate in sports and activities.
The event, which is co-sponsored by the Tucson branch of the Association for University Women, is moderated by Damien Alameda, the weekend anchor of KOLD News 13 and the station's sports director.
Barnes said that he had the opportunity to share the stage with four "incredible women."
"To tell our stories, we've lost consciousness to things and things that were before us," says Barnes, "and that's why it's important to talk about things and conversations."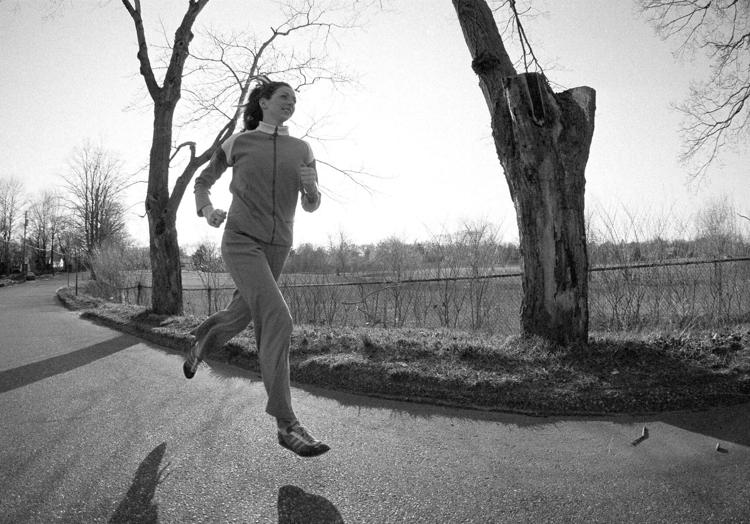 A spark of an idea
Bertine and Mary Rigdon, director of the Center for the Philosophy of Liberty and UA adjunct professor, after this event, which has been in the party for more than a year.
Rigdon spends his days researching "the revenue generation space and finding solutions to close it."
"It's stalled in the last 10 or 15 years. They were like stuck on the dollar at about 80 cents for white women compared to white men. It's even worse for minority groups. This is something that I've been doing research for at least five years," said Rigdon.
The two met through another UA alum, former UA stand-up swimmer and US Olympic medalist, Lacey Nymeyer-John, when Rigdon was working at Rutgers.
"I thought Kathryn was asking such incredible questions and telling amazing stories about what really happens when you stand on the frontlines of change," Rigdon said. "That's what I tried to do. I was like, 'Wow, OK.' And then he asked these two really big questions: Is there a way to compete? Does what we do really matter?"
This sparked a friendship and a conversation that never ended. In July 2021, when Rigdon got his job at UA, Bertine was the first person he called. Rigdon and his colleague Saura Masconale, who is a member of the director of the Center for the Philosophy of Liberty and an assistant professor at the UA, wanted the public forum to discuss and raise the equality of women in sports.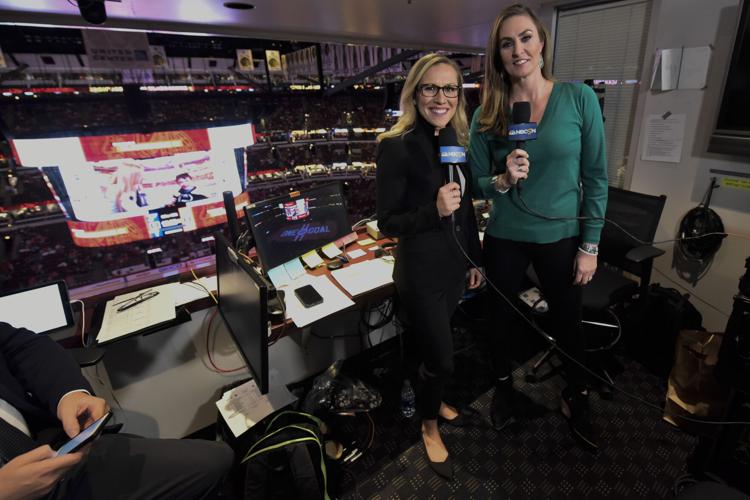 Cash registers
When they ask to invite women to speak on the board, Bertine decides to start with women who are involved in various sports. Then she looked at the women in her circle who were "supporting other women" on their journeys.
"I didn't want to bring anyone to this board that was all about themselves," Bertinus said. "I know many women who have done wonderful things in the game, but it is all their glory. That's not what we're looking for on this board.
Back in 2009, when I first missed the patriarchy at the Tour de France, I knew that Kathrina (Switzer) had done that by running the Boston Marathon. I reached out to her and one of the things I like the most is Katherine who wrote back. It was at that point, the book had existed for a few years … it was running in the world and it was very famous. What she wrote back and shared with me put her in the same category as Sarah Spain – what we call "sister lifters", women helping women as "their sister's blockers", which I talked about in (my book). Wait, which are exactly the opposite.
In addition to Spain, the journalist competed in the heptathlon at Cornell.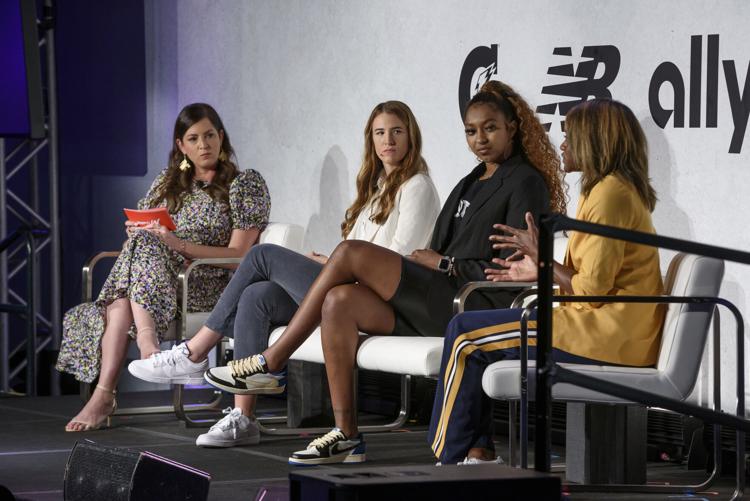 Rigdon called the simple inclusion of Barnes. She is a "badass" – a role model for all women, showing that you can have a family and excel in your profession. And one that is also a "caretaker sister" as shown in her work in the first lactation room of the nursing room at the McKale Center.
"We are all capable of change," Bertinus said.
That's what he hopes is the biggest of the volleyball players.
"And it doesn't matter where you live, what your income is," Bertine said. "I can say that because, I always say, if I could change from an apartment in the Tanque Verde Tour de France, then we can all do something. That's something that I think is very important for the audience to know. I also hope that opinion carries weight because it is local. I'm local, and it's important for people to know that they can do something from somewhere.
Contact sports reporter PJ Brown at pjbrown@tucson.com. On Twitter: @PJBrown09