Showbiz
TV shows starring Song Hye-kyo you need to add to your watchlist – Lifestyle Asia Bangkok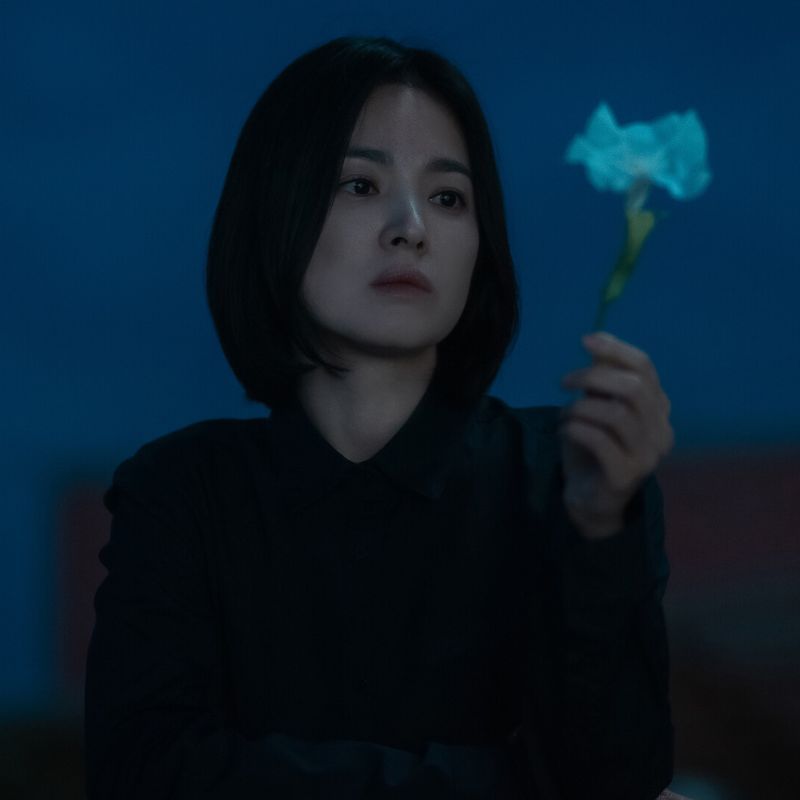 If you're a fan of Song Hye-kyo, you may have already watched all of these shows, but in case you need a refresher, here are the ones you need to add to your watchlist.
Over the course of her nearly 27-year-long career — Song Hye Kyo has led hit TV shows, been the face of numerous big-brand campaigns, and featured in global headlines. No surprises why she's one of the most sought-after actresses in the Korean entertainment industry. We take a look at the Hallyu stalwart's most significant and popular dramas.
In 1996, 14-year-old Song Hye Kyo won a contest and made her media debut as a model for a school uniform brand — going on to bag a role in the drama First Love. Cut to a few decades later and she's been dubbed one of the most successful actresses of the South Korean entertainment industry.
Not to mention, an endorsement queen boasting deals with the biggest names in the business — including the luxury brand Celine which named a chic hobo bag after her. The Arts major boasts an impressive filmography — with productions exploring love, revenge, action, and everything in between.
In an interview with South China Morning Post, she revealed why she loves her craft. ""As [with] other people, it's hard [for me] to express every feeling. However, as an actress, I can vent my emotions through the roles that I play and in turn reward my own feelings. Perhaps for that reason in particular, I still find acting very enjoyable."
She also noted, "As either an actress or just a normal person, I always remind myself to hold on to what I believe in and to be as passionate as when I first started. With this spirit, I try to bear in mind 'do my best, and give my all'. Needless to say, a binge of Song Hye Kyo's TV shows comes highly recommended. Here's our pick of the lot.
Best Song Hye-kyo shows for your next TV binge
Autumn In My Heart
Directed by: Yoon Seok-ho
Cast: Song Seung-heon, Song Hye-kyo, Won Bin
Episodes: 16
Release date: 18 September 2000
Synopsis: Eun-Suh (played by Song Hye-Kyo) and Shin-ae (played by Han Chae-young) are both born on the same day in October but raised by two separate families. The former thrives with loving parents and a brother Jun-suh (played by Song Seung-Heon). The latter, meanwhile, has a single parent and struggles with financial troubles. Their lives take a turn after a car accident and a blood test reveals they were both swapped at birth. The two switch families and meet years later at a hotel under very different social and financial circumstances.
About the show: This drama — often credited with having sparked the Hallyu (Korean) Wave — quickly put Song Hye-kyo in the spotlight, building her reputation not just in South Korea but across Asia. Her outfits gained particular attention, inspiring several fall fashion trends. For her performance, she bagged the Most Popular Actress (TV) title at the 2001 Baeksang Arts Awards as well as the Photogenic Award and Popularity Award at the 2000 KBS Drama Awards.
Full House
Directed by: Pyo Min-soo
Cast: Song Hye-kyo, Rain, Han Eun-jung, Kim Sung-soo
Episodes: 16
Release date: 14 July, 2004
Synopsis: Aspiring scriptwriter Han Ji-eun (Song Hye-kyo) — who lives in a house built by her late father — is tricked into leaving town by her best friends. The latter sell her house while she's away. On the aircraft, she meets popular actor Lee Young-jae (played by Rain) and gets better acquainted with him on her vacation. He later ends up being the new owner of her house. The two decide to live together, entering into a contract marriage to make Young-jae's crush jealous. Only, they fall in love instead.
About the show: This drama was a wild success, airing in several countries outside South Korea and being remade in several languages. Song Hye Kyo received a sea of accolades for her performance — with her bagging the Popularity Award, Best Couple, and Top Excellence Award at the 2004 KBS Drama Awards. With this, she'd managed to carve a space for herself amongst the industry's top names.
That Winter, the Wind Blows
Directed by: Kim Kyu-tae
Cast: Zo In-sung, Song Hye-kyo
Episodes: 16
Release date: 13 February, 2013
Synopsis: Oh Young (played by Song Hye Kyo) is a visually-impaired heiress. Oh Soo (played by Zo In-sung) is left heartbroken after his first love dies. Both don't have a family. The latter's a high-stakes gambler, posing as the former's estranged brother to inherit her wealth when she dies. However, the two fall in love.
About the show: The show was a wild success, with Song Hye Kyo receiving critical acclaim for her stellar performance. "I was so completely immersed in my character that towards the end of filming, there wasn't a shadow of the real Song Hye-kyo to be found," SCMP quoted her saying. "I really appreciate those in the blind community who helped me [develop the character]," she told Korea Joongang Daily. The actress bagged the Daesang (Grand Prize) at the 2nd APAN Star Awards as well.
Descendants Of The Sun
Directed by: Lee Eung-bok, Baek Sang-hoon
Cast: Song Joong-ki, Song Hye-kyo, Jin Goo, Kim Ji-won
Episodes: 19
Release date: 24 February 2016
Synopsis: Sparks fly when suave South Korean Special Forces agent Captain Yoo Shi-jin meets hardworking Haesung Hospital surgeon Kang Mo-yeon (played by Song Hye-kyo). The two try dating despite their hectic schedules and are brought together by fate to a war-torn country. There, they work in tandem to keep the peace and health of the local population.
About the show: The wild popularity of this drama firmly established Song Hye Kyo as a Hallyu stalwart — with the actress dominating headlines and bagging endorsement deals by the dozen. She also won a Daesang (Grand Prize) at the 2016 KBS Drama Awards. All this, at a time when the star was going through a rough patch. "I thought the Kang Mo-yeon role might be my last chance in my acting career. But the surprisingly huge success gave me another chance for me to act," she told K-Pop Herald.
Now, We Are Breaking Up
Directed by: Lee Gil-bok
Cast: Song Hye-kyo, Jang Ki-yong, Choi Hee-seo, Kim Joo-hun
Episodes: 16
Release date: 12 November, 2021
Synopsis: Against the backdrop of the competitive fashion industry, two individuals fall in love. This includes Ha Yeong-eun (Song Hye-kyo) who's the chic team leader of the design department of a fashion company called as well as Yoon Jae-gook (played by Jang Ki-yong) wh is a popular freelance photographer.
About the show: The series met with wide acclaim, making Song's return to dramas after a long hiatus that included a wedding. "Many fans have been waiting for my return to the small screen with another beautiful romance story, but I am certain that there are some viewers who already feel tired of watching another melodrama by Song Hye-kyo," she was quoted saying by Straits Times. "This made me think a lot before choosing the series." She earned several award-show nominations for her performance.
The Glory
Directed by: Ahn Gil-ho
Cast: Song Hye-kyo, Lee Do-hyun, Lim Ji-yeon, Yeom Hye-ran, Park Sung-hoon, Jung Sung-il
Episodes: 16
Release date: 30 December, 2022
Synopsis: After being subjected to bullying and abuse in high school, Moon Dong-eun (played by Song Hye Kyo) plans an elaborate revenge scheme against the perpetrators and bystanders.
About the show: Considering the subject matter, the show sparked plenty of conversations across social media and dominated headlines for a considerable time. For her performance, Song Hye Kyo bagged the Blue Dragon's Choice (Grand Prize) at the 2023 Blue Dragon Series Awards. "I had a huge desire for a thriller series and charismatic female lead role. Because I have starred in many rom-coms and melodramas," she told Korea Herald. "The character that I play may seem unfamiliar at first to viewers. But I was more than happy to play Dong-eun," she added.
Happy Watching!
All images: Courtesy Netflix
Frequenly Asked Questions (FAQs)
1. Does Song Hye Kyo have a child?
Song Hye Kyo doesn't have any children.
2. What is the most popular drama of Song Hye Kyo?
Descendants Of The Sun, The Glory, and Now We're Breaking Up are amongst Song Hye Kyo's most popular TV shows.