Featured
The work of Pembroke artist Robin Knox was developed in the deep river library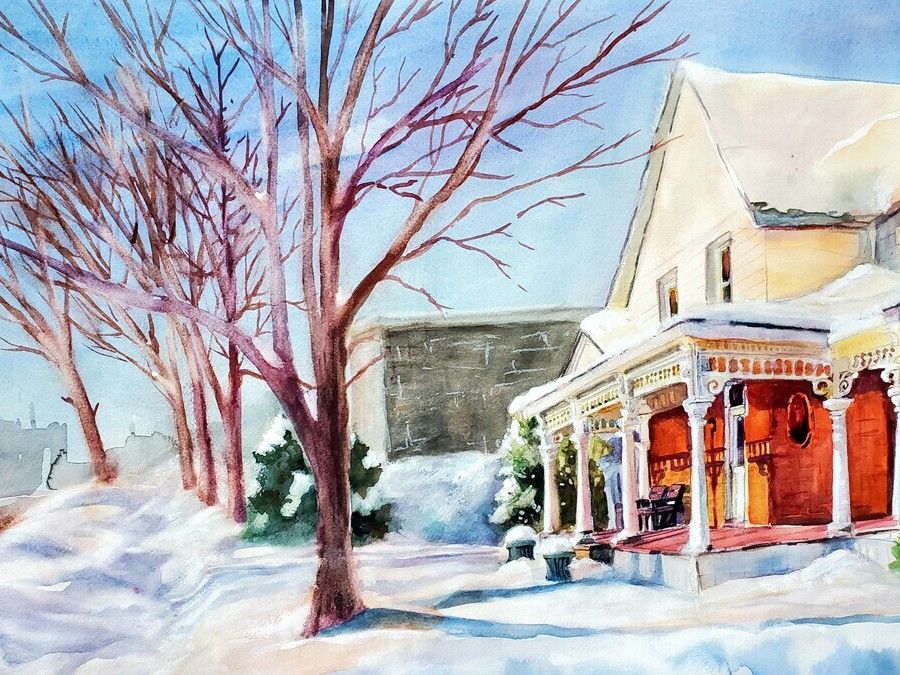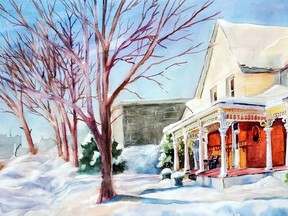 Article content
The walls in the Deep River Public Library program room are no longer bare! By Pembroke artist Robin Knox, there are full color portraits done in oils, brush, acrylic and watercolour.
Article content
Robin moved from Prince Rupert to Pembroke with her husband four years ago to be closer to family, and her work mostly depicts the West Coast and Ottawa Valley, as well as birds, flowers, animals and more.
His favorite medium is watercolor, a challenging medium where the artist uses unpredictable color in wet paint to achieve a unique effect. This is amply demonstrated in 'Winter's Wandering', where a snowy owl flies across a winter field. The trees rise in the distance, standing out against the soft evening sky, while the sharp lines of the barren fence define the foreground. Wet and snow-swept artifacts on the small snow-covered cliffs on Route 17, a common sight here imaginably and beautifully rendered in shades of blue and green.
Article content
The much stronger colors give 'Cockburn Cock' its tropical feel with blue and green foliage flattering the golden walls, and the flowerpots placed in the foreground.
Several parts hold a special place in Robin's heart. In "Blue Memories," an acrylic still life, a hint of architecture in the dark reinforces the sense of place. More locally, at Golden Lake, Robin depicts the sight of a friend in the snow, where the color lifted from the trunks creates a sense of winter's bright light. The name 'Summer Memories' encourages the viewer to imagine the profusion of flowers under those trees. Another local piece is 'Winter Stroll, Petawawa' where Robin has a mastery of rushing water, involving both depth and light, a difficult subject for all painters.
Article content
Among the painted animals, a small oil painting of three stunning deer, "The Mate Crew" could be from around here, but Robin's personal favorite is the Mennonite horse. There are also other beasts; Visitors must hunt for the turtle hidden in one of the pictures. They will have a hard time choosing their favorites from this impressive display!
Some artists are content to find their niche and stick to it comfortably. One of these is not Robin; He constantly challenges himself with various techniques and materials. She worked magic with paint and brush, capturing landscapes from Western beaches and mountains to the Canadian Shield and its lakes and rivers. There is so much to enjoy here!
Sponsored by the Deep River Library Arts Committee, 'birds of a feather' are open at the library most hours until Saturday, April 22. Go once, then return for another visit.