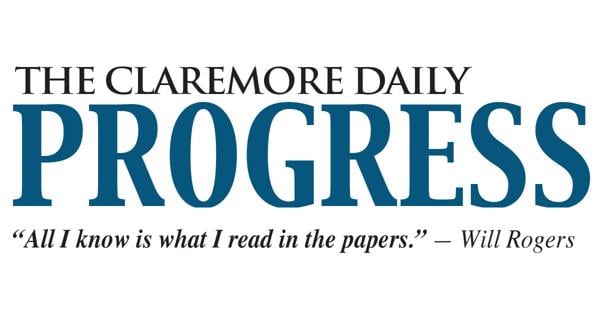 Sometimes the little things make the biggest difference.
Few people can appreciate this more than Rhett Ables, Rogers State University's inaugural alumnus and recipient of the RSU Award.
Growing up in Pryor, Ables graduated from Adair High School in 2015, after which she wanted to continue her education but needed the means to do so.
"My sister had just joined the navy, so she kind of encouraged me to consider the military path. I didn't set out on the same path as many who go to college – I don't have a game of learning or an academic discipline, so I had to find other tools to support my education," I recalled. "One day, I happened to pick up a little bird from the RSU Gold Program at RSU, and looking at it – those pictures, learning about the things they did, the camaraderie they had, I knew I wanted to be a part of that program."
The Presidential Leadership Program (GOLD) Program is a leadership program available to Oklahoma National Guard soldiers who attend Rogers State University. Training cadets to receive academic leadership in their college curriculum. In classes, leadership labs, physical exercises and field exercises, they learn first hand what it takes to lead others, promote groups and lead Army missions.
"With the help I received through the GOLD Program and from the National Guard, I was able to set up my college fund, going through the school candidate route in South Dakota and serving as a program instructor at RSU my senior year," he said. "In 2020, with my degree in criminal justice (justice management) and I was recruited to work for Amazon."
Powers helped launch the Amazon plant in Owasso, helping to staff more than 5,000 employees within six months and progressing through the ranks from senior HR assistant to HR business partner to regional HR business partner.
While at Amazon, Ables received leadership training in the AURO Program, a partnership between the state-owned company and Rogers University, through which Amazon employees could attend free tuition at RSU. He also started a support group called "Warriors@Amazon" to benefit veterans, military spouses and children, as well as lead a very successful Toys for Tots campaign.
He also held several events to support veterans, including a veterans' awareness dinner in Broken Arrow, and was attended by Oklahoma Governor Kevin Stitt.
Accomplished leadership has earned him recognition from peers and superiors, earning him the Foundation's Purple Heart Leadership Award for his contributions to RSU's GOLD Program. He also received the Global Change Maker Award for his leadership of a group of veterans in support of Amazon, a group that arranged more than 4,000 toys for Toys for Tots and transportation for them. He was also named an honorary cadet for the RSU OMA Alumni Reunion in 2020.
After finishing at Amazon, Ables worked at Walmart in Pauls Valley, Oklahoma, serving as director of human resources and supply chain operations. Today, he is the chief human resources officer at Quintessa Marketing in Oklahoma City, where he continues to lead and inspire.
"(At Quintessa) we created a program for new mothers to get back into the workforce, helping them with childcare costs," she said, "and partnered with a program called ReMerge to get women in custody back into the workforce."
His professional, personal and other successes have earned him the distinction of being the first winner of RSU's Rising Star Award, something for which he says he is very humbled.
"I was shocked when I heard that I was selected (for this award)," he said. "My career has not been around for long, and I know there are many other great people who are just as worthy of it as I have read many. I am honored in that I think about how the Oklahoma Military Academy and the GOLD Program have helped me, helped me to succeed and achieve and exceed my goals.
"I can honestly say that my achievements are based on what I received in the (GOLD) program and at Rogers State University," he said, "and it all started when I saw a small bill."
Ables and his wife Jacalyn, who attended RSU and were also in the Gold Program, live in Oklahoma City with their two dogs.
Faculty and assistant recipients will be recognized on April 29, 2023 at the Distinguished Alumni Award Luncheon. Other honorees include Dr. Andrea Hunt and Bill Spears, who won the RSU Hillcat Award and the RSU Hill Legacy Award, respectively, were named winners.
Award recipients are selected for personal accomplishments and services; statewide, regional and/or national distinctions; and honor to himself and to Rogers University.
Tickets for the 2013 Distinguished Alumni Award Luncheon can be purchased www.rsu.edu/alumni/alumni-awards/# tickets. Individual dinner tickets are $50, while various rolling levels are also available.
For more information about the RSU's Gold Writer Program, visit