Fashion
Rosemary Ferguson Talks Having Kate Moss As A Best Friend And … – ELLE UK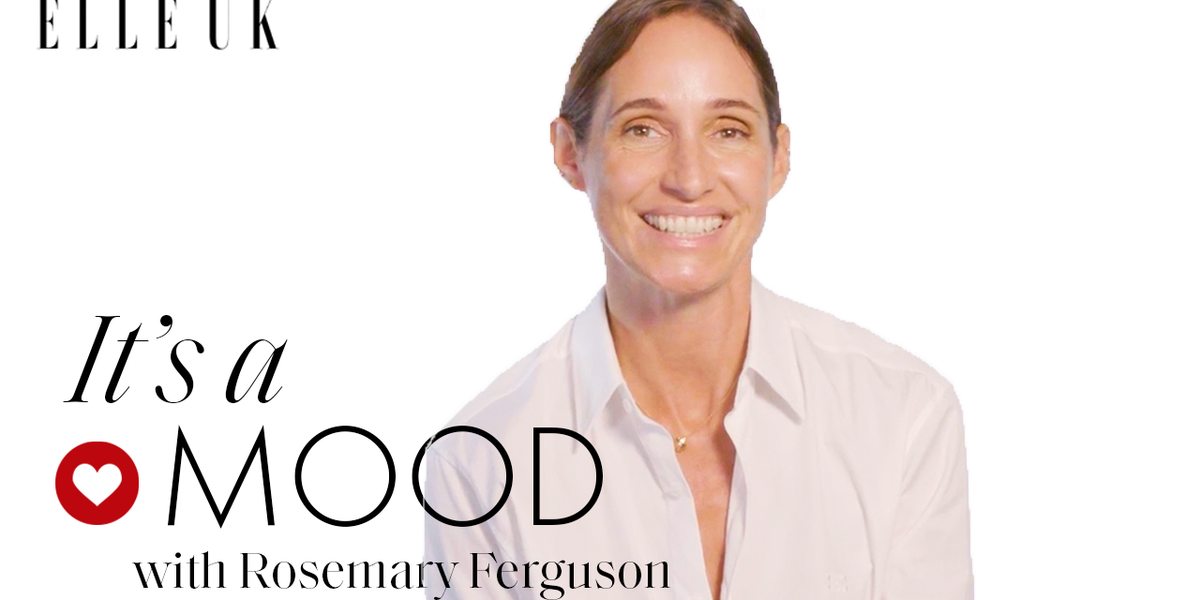 Rosemary Ferguson, ELLE UK's December cover star, has countless fashion moments worth rehashing. Scouted at age 15 in a McDonald's, Ferguson's career trajectory quickly catapulted her into the spotlight, with the English model quickly becoming a beloved face in the industry, walking and starring in campaigns for Miu Miu, Prada, Dolce & Gabbana and Balenciaga, to name just a few.
Starring in the spring/summer Miu Miu 1994 campaign, lensed by Corrine Day, kickstarted the model's longstanding fashion relationship with Miuccia Prada. Little did Ferguson know that a shot of her lying atop a bed wearing a short-sleeve sweater, shorts, and sandals would remain much-discussed still to this day. 'There was something quite sweet about this campaign,' admits the supermodel talking to ELLE UK for our It's A Mood video. A few months later, Ferguson went on to star in the autumn/winter 1994 campaign, which revealed a more angsty, rebellious side to the star. 'This campaign feels a bit more like me,' she says, speaking to her androgynous Nineties style. 'I remember doing this picture, and it felt really ballsy at the time, and it felt like a cocky young woman. It felt good.'
Although Ferguson stepped away from the catwalk to pursue other goals, there are certain calls you simply can't send to voicemail. When the model was asked to hit the spring/summer 2024 Miu Miu catwalk, it ignited a sense of nostalgia, and it was an instant no-brainer for Ferguson to rejoin the Miu Miu family, she noted. 'Returning to Miu Miu this season was kind of amazing. I really enjoyed it and I thought I'd be nervous, but I actually just had the nicest time.' It was also an opportunity for her family to see her in action, she continued. 'It was funny because my husband came, which was a sign of the fact that it was quite a big deal, and we've been married for nearly twenty years and he's never seen me on the runway. So, it was kind of amazing for that as well. My kids thought it was great.'
While reminiscing on Nineties shows, Ferguson disclosed how camaraderie was crucial to every model's day-to-day schedule, and to navigate the industry and maintain such a hectic lifestyle, forming strong bonds was a must. 'A lot of my best mates come from that time and it's a pretty good sign that we made really strong bonds.'
Kate Moss, her now neighbour and godmother to her three daughters, quickly became someone she could – and still does – lean on both on and off the runway. 'She's one of my oldest best friends. We live very close to each other in the Cotswolds. We've been through thick and thin together. There's one person in the world who'll help me to slow down and go for a walk, and it's her. I really love her for that, actually.'
Working in a cyclical industry, Ferguson is no stranger to trend revivals. The grunge renaissance popularised by TikTok in recent months, is back in full force, but Ferguson was a part of the trend the first time it occurred on the fashion circuit, courtesy of Calvin Klein's 1994 spring/summer runway show. 'The great thing about that time was [that it was] about wearing feminine clothes, but in a very functional way. It wasn't about being prissy or precious. It was actually [about] I'm going to put on a really pretty dress and some really heavy boots.' Will the model be whipping out her heavy-duty boots and sundresses again anytime soon? 'I can see that happening. I'm glad it's back.'
Watch Rosemary Ferguson's It's A Mood video at the top of this article.
ELLE's December issue is on newsstands now.