Lifestyle
Penn State's Happy Valley Animation kicks off with … – Collegian Online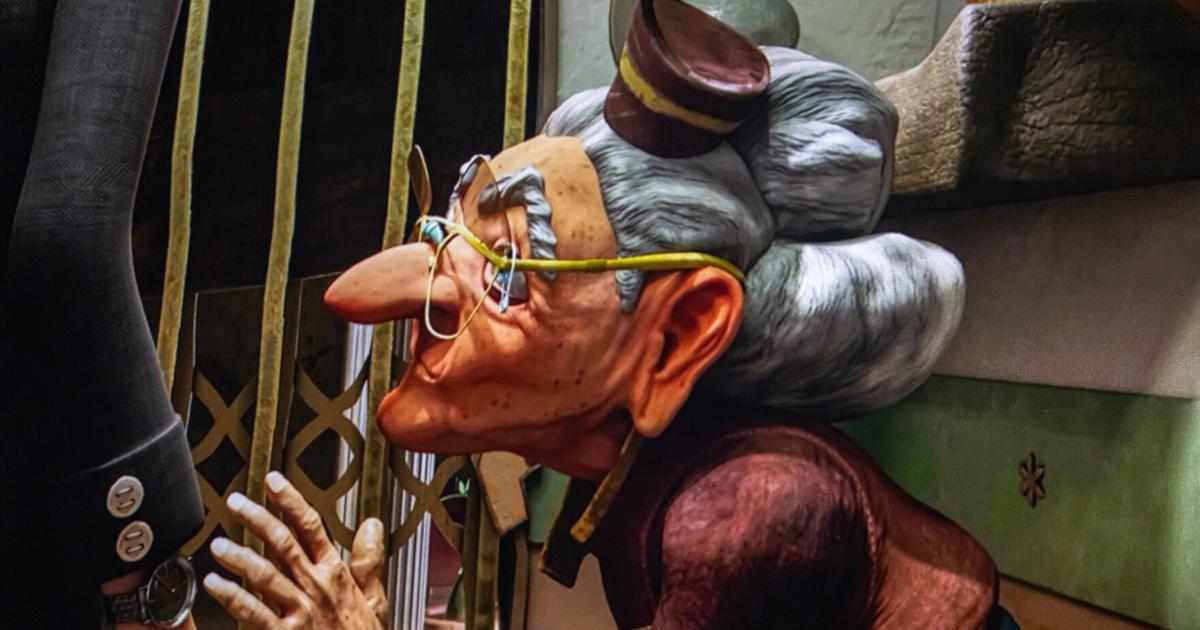 An image of a hand-drawn girl standing atop a hill gazing at the stars in the night sky illuminated the Flexi HUB-Robeson Theater Center Wednesday evening as the Blessed Valley Animation Festival kicked off with a screening of 14 animations.
While the festival itself takes place in State College, the competition features a diverse group of artists and filmmakers.
According to Carlos Rosas, professor of digital arts, the directors receive about 1,800 applications, but only receive projects from the number heard.
"When we started, we didn't know it was going to be a big event, but now we're recognized as a festival," said Rosas. "I think it's exciting that it's growing."
The volunteers who helped organize the event – digital art students, professors and the Penn State Animation Club – were greeted by a packed audience inside the theater.
After their introductions, the organizers started the show with the UK short film "Relics" directed by Mansi Maheshwari, which was a finalist for student animated short films under four categories.
"Relics" is a 2D animation about a woman who brings her neighbor – a two-headed green monster – some supernatural cake, only to have fatal results.
Right off the bat, the move was met with applause from the audience.
During the festival break, Sierra Brandon said what she likes most about animation is that it's a medium for "what you bring out of your characters."
"You can direct so much more movement than people," Brandon (junior arts and media major). "You [can] make them exactly as you want them.
Andreas Wagner, who was with Brandon, shared a similar opinion about the entire animated film.
"You can tell unique stories that you can't with live action," said Wagner (junior arts and digital media). "[Filmmakers] the truth can be stretched in a re-tracted way. "
Brandon said her favorite short film after the first half-reel was "Throw Away the Book," a Polish animated film by Agata Gorzadek, which was the winner in the Animated Short category.
Brandon said that his favorite scene was when the main character was looking through the "flipbook" and how the artist "mixed two animations" at the same time.
A couple of projects were showing music videos. "Rose and Blue," a German musical by Julie Boehm, won the award for Animated Motion Graphics and Design.
The show concluded with American filmmaker Robbie Shilstone's music video "I'm a Machine", which was a finalist for Motion Graphics and Design.
Christopher McDaid, a member of the Animation Club at Penn State, said he was "big into animation" and had known about the event for a while.
"I thought I'd stop by tonight and it was pretty good," McDaid (freshman-mechanical engineering) said. "I focused more on the art style; [and] I think some people really stood out. "
While audience members said they enjoyed the animations overall, Rosas also said that wobbly is a great learning opportunity in their classes.
"I see the fact that the manufacturers are looking for us and they are looking for competition," he said. "Students get a sense of how good the competition is" [and] what a great soul there is throughout the world. "
More lifestyle content
Co.space, an efficient housing destination for the State College community, will reach …