Breaking News
NYPD expands radio encryption as journalists push back – Spectrum News NY1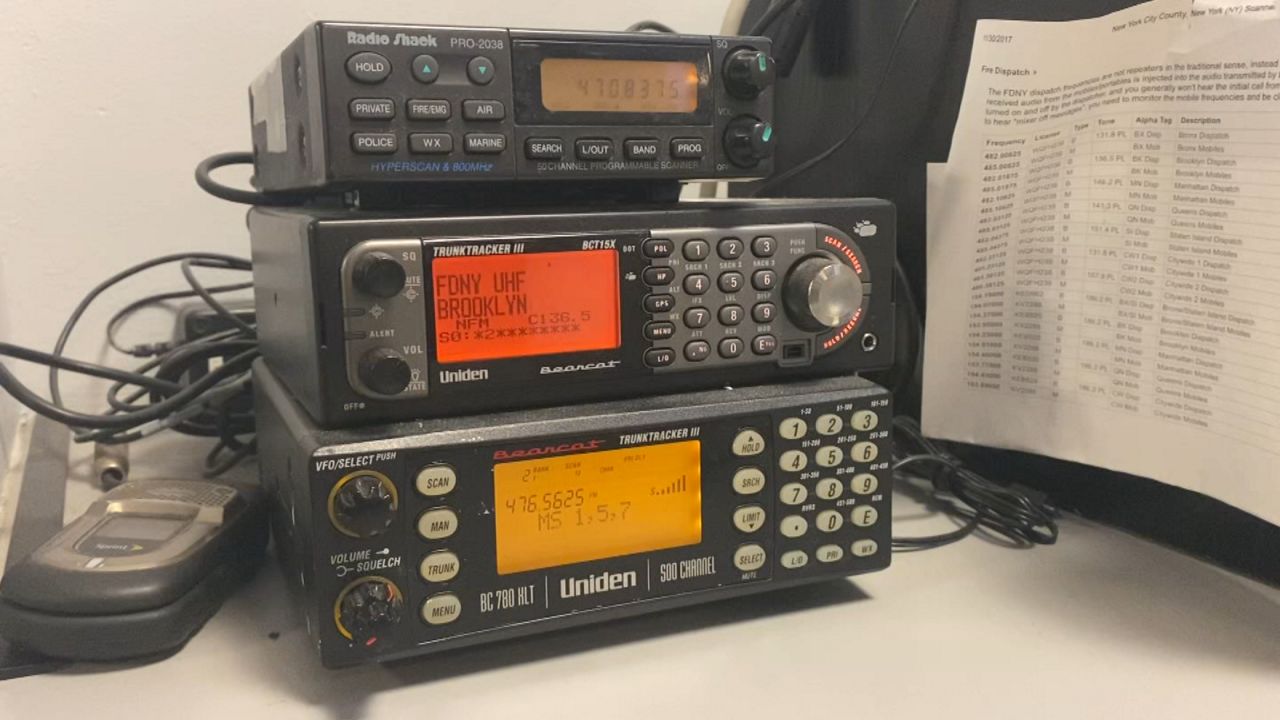 On Monday, the City Council held a hearing on the NYPD encrypting radio communications as part of a nearly $400 million digital upgrade of its radio system.
The encryption started this past summer with precincts in Brooklyn North. The upgrade will be completed citywide by the end of next year.
---
What You Need To Know
The NYPD encrypting radio transmissions is part of a nearly $400 million digital upgrade of its radio system
The NYPD tested out encryption of its radio communications in Brooklyn North precincts this summer
Listening to police scanners is how journalists report on the ground, in real time, on crime and breaking news
---
The police scanner is as critical to video journalist Usman Chohan doing his job covering breaking news as his camera.
"It has been a vital source for me to cover some of the most breaking stories in the New York City metro area," Chohan said.
And that may go away as the NYPD continues to encrypt its police scanner traffic — blocking journalists and the broader public from listening in.
"This is a way to take people's access of knowing what's going on in their communities and we as journalists are supposed to be the eyes and ears of what government is supposed to be doing," Chohan said.
The chief of the NYPD's information technology bureau said he understands concerns from journalists but the priority is safety and preventing criminal suspects from using radio chatter to get a jump on the police — as with a robbery crew targeting smoke shops.
"We couldn't catch them and again we were able to finally catch them once we went encrypted," Ruben Beltran, NYPD Information Technology Bureau chief, said. "They were also using scanning equipment to evade apprehension."
David Donovan, head of the New York State Broadcasters Association, argued to the council that reporters are first informers.
"We are there when an emergency happens, when there's criminal activity, to inform the public immediately — get out of here, don't come down here. That's not where you are in Brooklyn right now," Donovan said. "In Brooklyn, the only real time information that you're going about activity is from bystanders using cell phones and posting on social media or to the police using their social media."
Encryption also threatens to kill the popular Citizen App, which relies on police scanners to send out safety alerts.
"The benefit of open radios, the benefit of a citizen powered public safety system greatly outweighs any sort of risk of potential personal information exposure," Citizen CEO Andrew Frame said.
Some councilmembers raised the idea of the NYPD allowing media organizations to access the encrypted radio communications, even on a time delay.
If the Council does not act on this, state lawmakers can. State Sen Michael Gianaris of Queens is introducing legislation that would preserve access to the press and volunteer first responders.