Lifestyle
New Dungeons and Dragons movie becomes critical hit – Olean Times Herald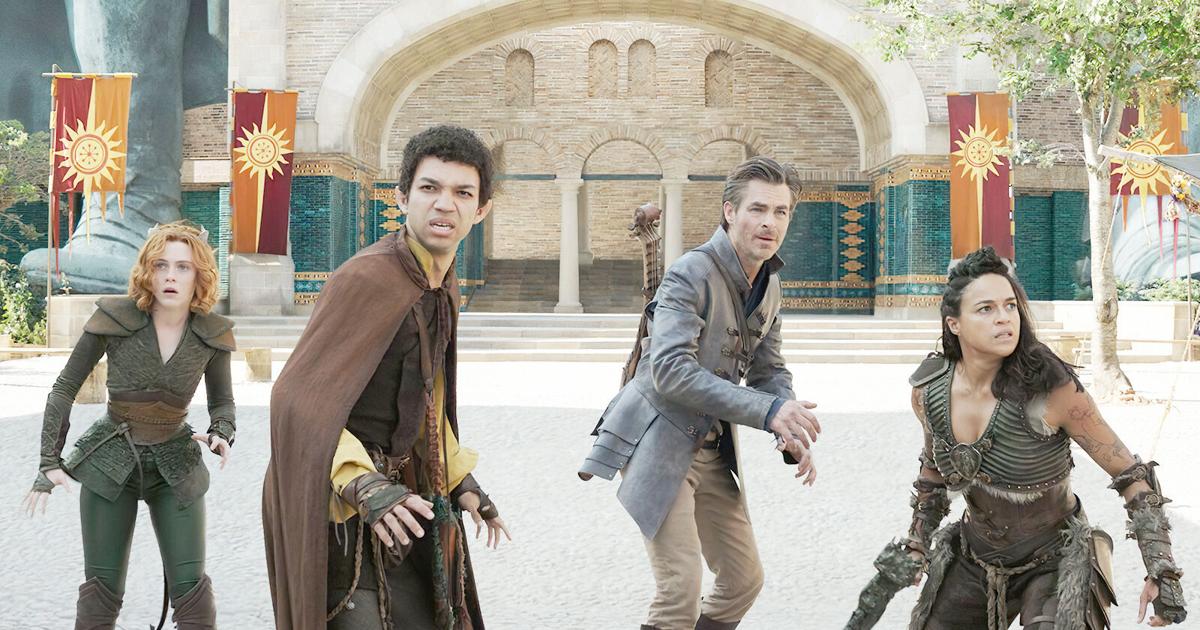 Cast your mind back to the 1980s when a board game called Dungeons & Dragons took the nation by storm – not as a popular game for families, but as a cautionary tale.
Extreme conversations claiming that the game promoted devil worship, witchcraft and murder led to moral panic and the fans of the game faced social ostracism, unfair treatment and false association with the occult. Even a fictional account of these reactions was captured in the 1982 TV movie "Mazes and Monsters," starring the famous Tom Hanks.
As the decades passed and with the obvious support of false terror, new generations took the game and slowly brought it into the mainstream, in both good ways like the "Stranger Things" series and in not-so-good ways like the 2000 film simply called Dungeons & Dragons. And now, after nearly a decade in development hell, a new big-budget Hollywood movie that captures all the romantic love games is in theaters.
"Warriors & Dragons: Honor Among Thieves" is the last movie anyone has been waiting for. Fantasy comedies based on a nerdy game your little brother and friends would play in the living room aren't supposed to lead the box office. But after things like "The Lord of the Rings", Marvel and DC comics and Transformers movies, why not D&D?
Rich in both gameplay and Easter eggs for fans, while also broadly appealing and entertaining for non-fans with its witty writing and charismatic cast, "Honor Among Thieves" somehow managed to pull off the impossible, or as D&D players would say; He turned to Natural 20 and scored a critical hit.
Set in the Forgotten Kingdoms campaign, the film follows Darvis (played by Chris Pine) and his best friend, the barbarian Holga (Michelle Rodriguez), after they escape from prison. They were captured by their comrade, a villain named Forge (Hugo Grant), who betrayed them in a previous mission and left with their treasures and Darvis' daughter Kira.
Now on a new mission to redeem Kira and retrieve the important treasure, a new team, including the amateur magician Simon (Justice Smith), the binding druid Doric (Sophia Lillis) and the paladin Xenk (Regé-Jean Page) set out. to the city of Neverwin, where the Forge Lord is now in power.
A band of misfits traverses the land, where they encounter many strange beasts and dangerous obstacles, including a dungeon with a dragon, in order to arm themselves mentally, physically and magically against Forge and his mysterious message.
Much of "Honor Among Thieves" works admirably throughout, but most of its elements are readily available from the start. The fantasy world is fully realized and alive with each unique setting and character existing as their own entity, not just a copy of previous fantasy stories. There is a particular care in the construction that is not always seen in less praised genres like this, and it restores everything that you care to see from the beginning.
For what is essentially a road buddy movie, the characters and audience relationships are there from the start and don't let go. Although Pine Vates is the leader of the group, each member has an important role to play and fills in any missing gaps – just like in a real D&D campaign. Whether it's Rodriguez's muscles, Smith's magical transformation or Lilli's animal, their strengths build off each other.
Although fantasy comedies don't always do well, the acceptance of comedians really worked well for this story because it felt like what it's like to play a game, a joke in the real world, and what it would be like real-world friends playing a game together. From the lewd banter and friction between you to find in the list of puzzle rules only to be ingenious work, comedy works as in-jokes for the actors and the general audience.
For a franchise like "Peace & Dragons" beating the odds and coming out on top all these decades later, it needs to win the fantasy of movies as of late, but "Honor Among Thieves" is also just a fun time in cinema, which is equally rare and welcome today.
(Contact editor/reporter Kellen Quigley at kquigley@oleantmesherald.com.)