Environment
Loggerhead sea turtle with a special swim vest finds a new home in Dallas – NBC 5 Dallas-Fort Worth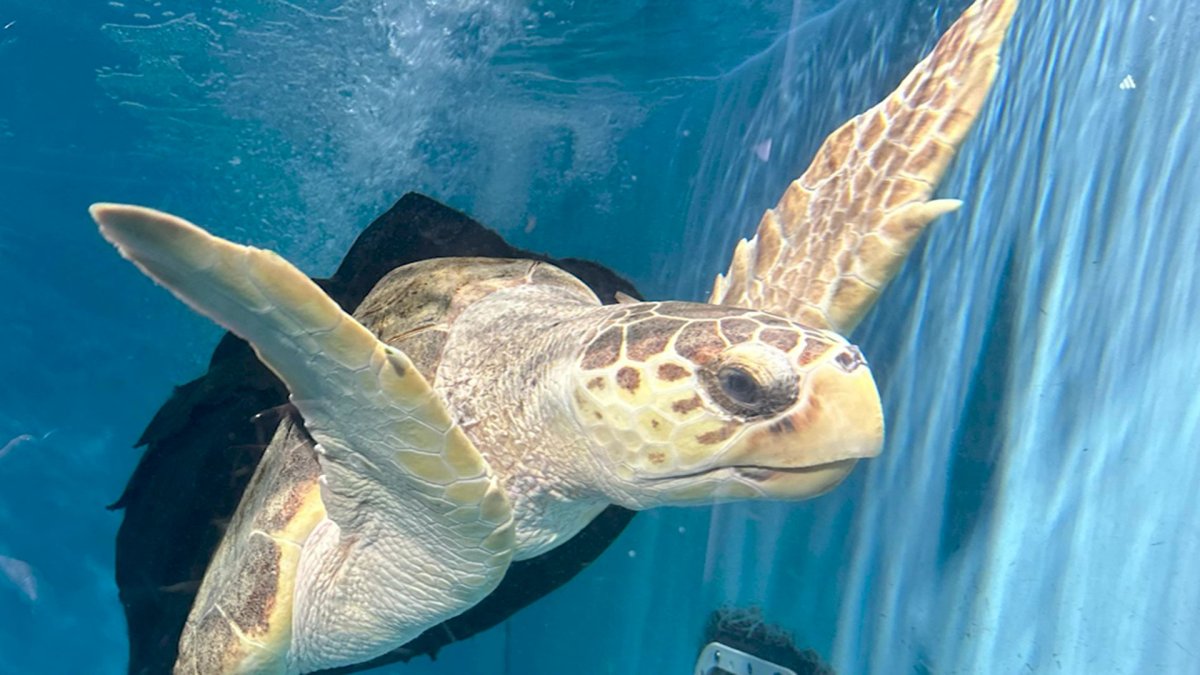 Howlite, a loggerhead sea turtle who was permanently injured when he was hit by a boat, will now call the Dallas Children's Aquarium home after spending more than two years in rehabilitation at the South Carolina Aquarium.
After it was determined Howlite couldn't be released back into the wild, the SCA started looking for a permanent home for Howlite and settled on the DCA.
"In order to have an endangered turtle like this, they have to be injured or sick to a point where they cannot be released back into the wild. So we're providing Howlite's forever home," Said Bree Kramer, co-director of the Dallas Children's Aquarium."
But getting to the point of finding a long-term place to stay was a lengthy process.
Dr. Jamie Torres, director of veterinary care at the South Carolina Aquarium, explained Howlite was brought to their facility in the summer of 2021, after swallowing a fishing hook.  
"The fishermen were using crab as bait and Howlite decided he really wanted that crab and swallowed the fishing hook with the crab," Torres said.
Torres said when they started to treat Howlite, they discovered it had been hit by a boat and sustained substantial spinal injuries that impacted its ability to swim effectively.
Sea turtles that sustain injuries are susceptible to buoyancy issues caused by trapped gas in their body or shells, known as positive buoyancy, or colloquially, bubble butt syndrome. 
Torres said in Howlite's case, the buoyancy issues were causing the turtle to float to the top of the water vertically, making it impossible to live a normal life. So the team at South Carolina Aquarium came up with an innovative solution. They created what is essentially a weighted wetsuit. 
"Our sea turtle biologist team came up with the idea of making a vest out of a wetsuit with pockets that we could put weights in. And then if the buoyancy shifted, we could move the weight in the pockets." Torres explained this solution would allow whoever took Howlite in permanently to make adjustments as the turtle grows.  
 "Sea turtles are fantastic ambassador animals, everybody really loves sea turtles," Said Ruston Hartdegen, co-director at Dallas Children's Aquarium. He believes people naturally bond with the animals and their presence helps shed light on ocean conservation. 
The aquarium said they are excited about the opportunity to house such a unique animal.
After a few days of adjusting in a medical bay, Howlite will be moved to a large, shared tank at Dallas Children's Aquarium called Stingray Bay.