Featured
Jason McLellan Receives Inaugural Award To Recognize Research Impact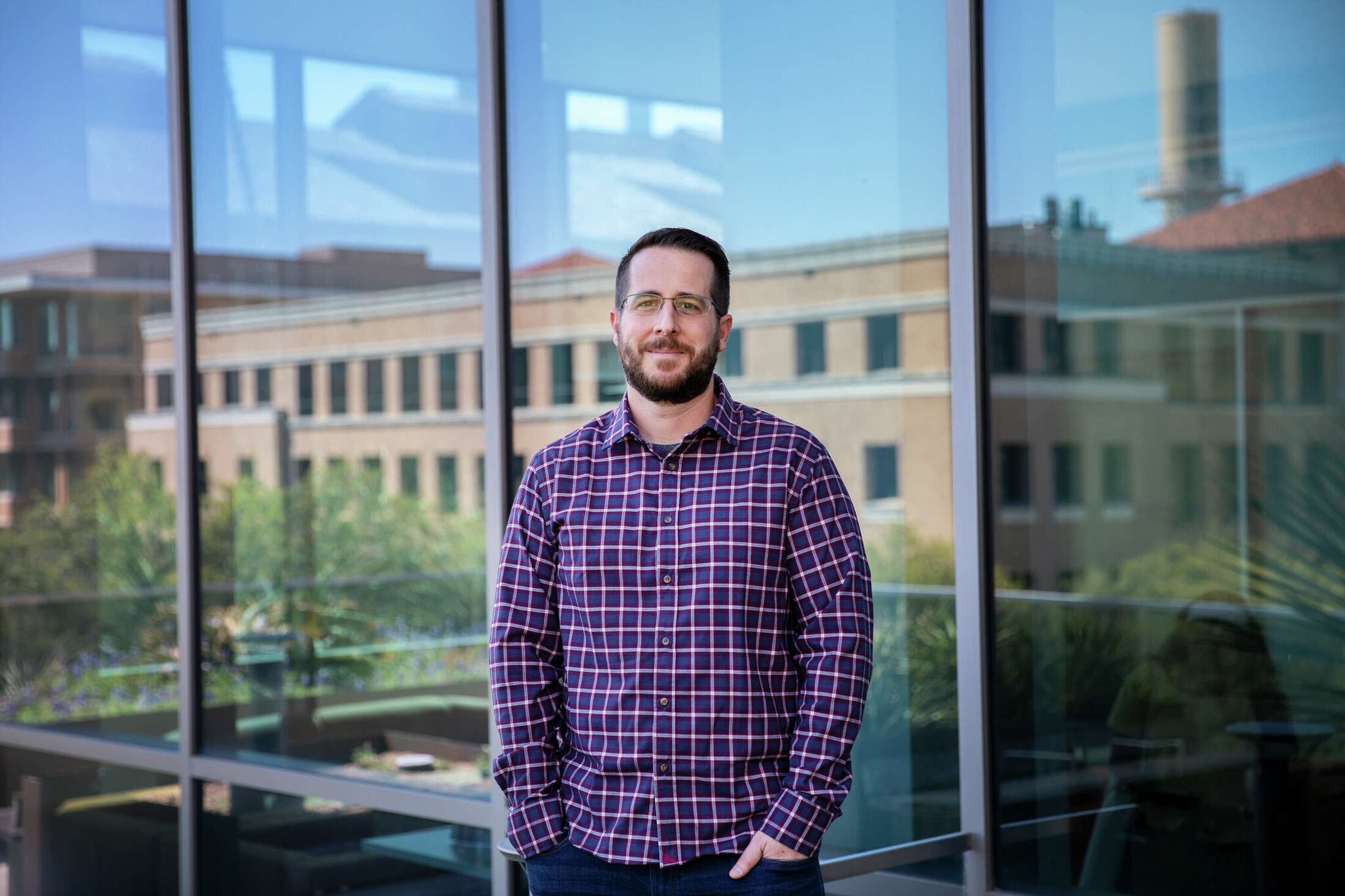 AUSTIN, Texas — A structural biologist at The University of Texas at Austin, who played a key role in the development of a COVID-19 vaccine, has received the university's inaugural President's Research Impact Award.
Jason McLellan, Welch Chair in Chemistry and professor in the Department of Molecular Bioscience, was recently honored at an awards ceremony. He and his research team have figured out how to produce a stable version of the coronavirus key protein to develop a COVID-19 vaccine. First year vaccinations almost 20 million people were killed for COVID-19 vaccines, many of them are based on McLellan Lab's technology.
President Jay Hartzell established this year's award to recognize university researchers whose academic or creative endeavors have changed lives and the way we look at and understand the world.
"Jason's work not only saved lives but also saved our lives," Hartzell said. "This award speaks to our aspirations as Longhorns: to aim high, to push the boundaries of knowledge, to contribute solutions to some of the biggest questions and challenges facing society, as we strive to be the most influential public research university in the world. Jason is involved, and is honored with the inaugural award.
McLellan said he moved the lab to UT Austin in 2018 because it relies on tools and core equipment needed to advance science. Specifically, UT Austin is home to the Sauer Structural Biology Laboratory, which is equipped with one of the best electron microscopes in the world and cryo-EM technology to make 3D models of the structures of cells, molecules and virus atoms.
"Science is a team sport, and hundreds of thousands of people around the world have helped make the development of a covid vaccine possible," said McLellan, who won many other scientific honors for his work. "We can be very proud of many of those people – from postdocs to research administrators to faculty members – here at UT."
In many parts of the world, as if vaccines were growing at a rapid pace, McLellan and colleagues have in fact been studying coronaviruses for years.
In 2008, McLellan worked as a postdoctoral fellow in the Vaccine Research Center at the National Institutes of Health, where he teamed up with Barney Graham, the center's former deputy director. Applied structural biology research tools to develop an RSV vaccine and later applied a coronavirus vaccine. These efforts will ultimately prove critical to the development of COVID-19 vaccines.
"Working with Jason was one of the most fulfilling scientific relationships of my career," said Graham, who is now a professor at Morehouse School of Medicine in Atlanta. "The gradual unraveling of the structural features of RSV and SARS-CoV-2 was instrumental in getting things done with vaccines. Jason has a brilliant mind, and the application of his studies to solving critical public health issues has helped us get to the other side of the COVID-19 pandemic."
McLellan's lab is currently working to develop new vaccine antigens for a variety of viruses. In addition, several companies have recently concluded successful clinical trials for RSV vaccines that use McLellan's research and which are expected to be approved this year, while other companies are using McLellan's research on vaccines currently undergoing clinical trials.
Four progressive UT researchers – representing any discipline – are selected each year to receive the President's Research Impact Award. Each recipient will be honored with a $1,000 prize and a medal to recognize research that touches society, the economy or the human imagination.
The Vice President's Office for Research, Scholarship and Creative Endeavors will oversee the nomination and selection process, which is expected to begin late this summer.