Featured
Jamie Collins Earns College of the Arts Excellence Award at VSU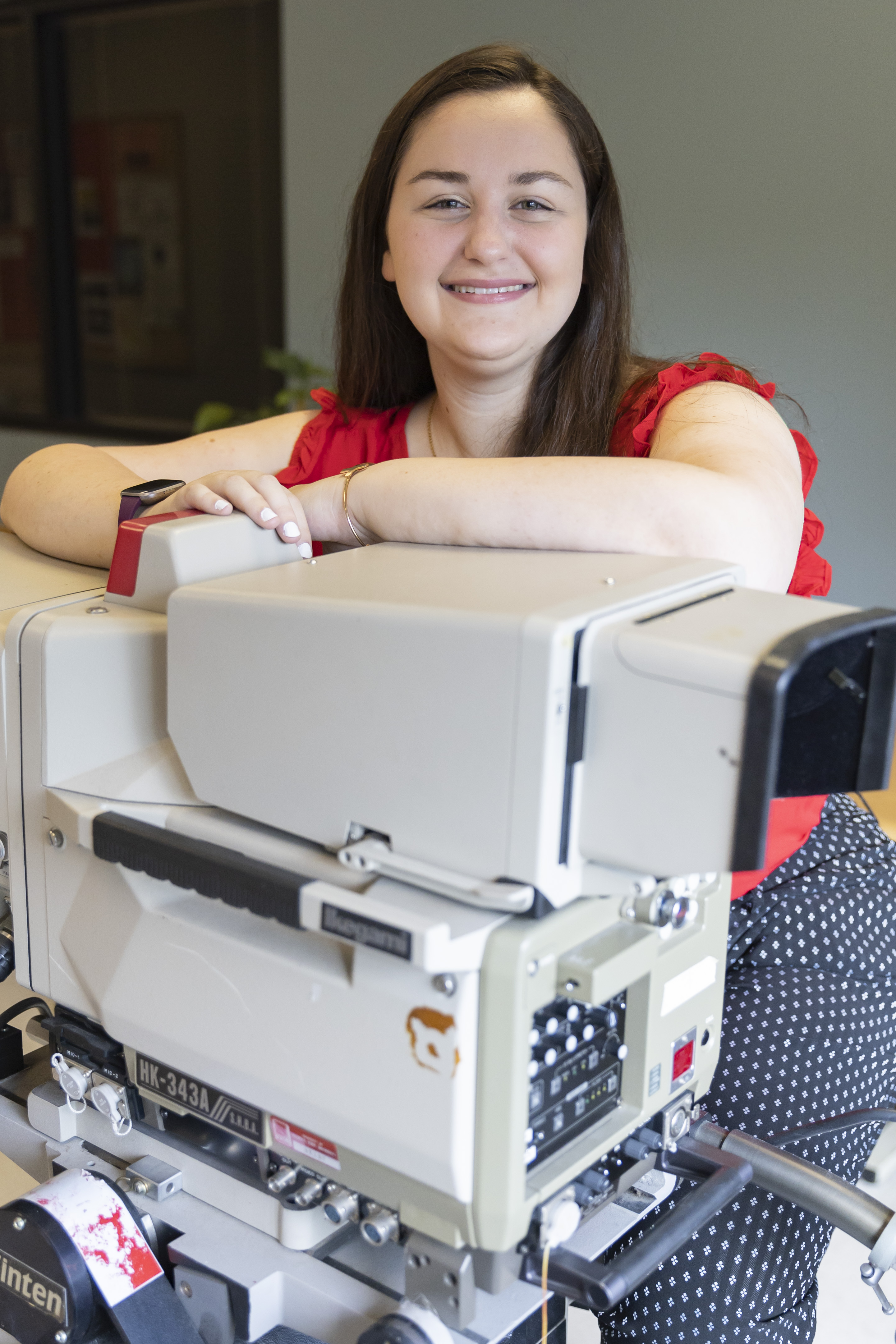 April 7, 2023
23-41
Jessica Pope
Communications and Media Relations Coordinator
Jamie Erin Collins of Columbia, South Carolina, recipient of the Spring 2023 President's Academic Award for the College of the Arts at Valdosta State University. He will graduate with honors with a Bachelor of Fine Arts at the Middle Mass at VSU's 235th Commencement at 7 p.m. on Saturday, May 6, on the Main Front Lawn.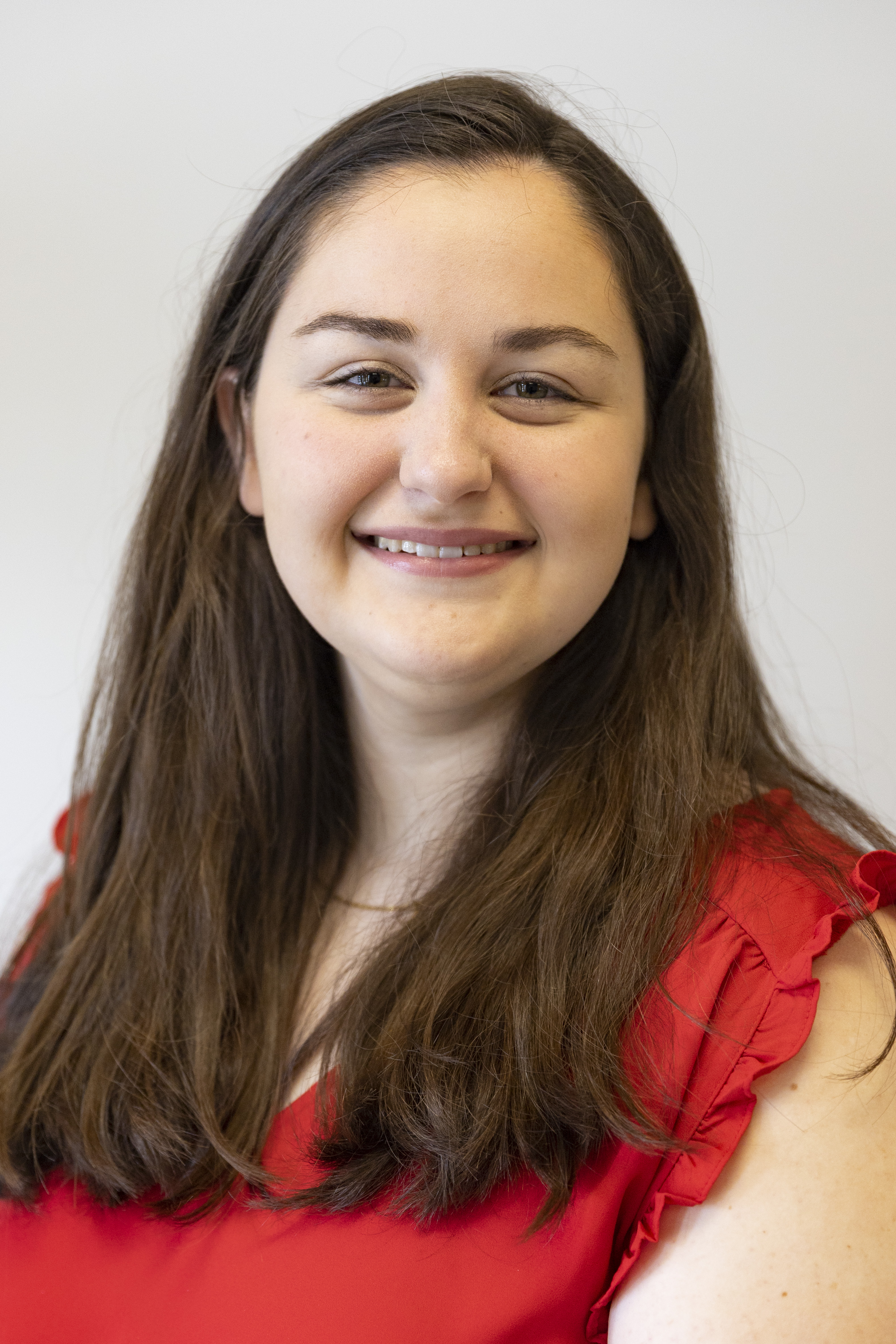 VALDOSTA — Jamie Erin Collins of Columbia, South Carolina, is the recipient of the Spring 2023 President's Award for Academic Excellence for the College of the Arts at Valdosta State University.
The President's Award for Academic Excellence is presented to an outstanding graduate student in each of VSU's six colleges — Harley Langdale Jr. College of Business Administration, College of Nursing and Health Sciences, College of the Arts, James L. and Dorothy H. Dewar College of Education and Human Services, College of Humanities and Social Sciences, and College of Science and Mathematics.
Collins will be recognized at VSU 235th* Saturday afternoon, May 6, on the Main Front Lawn. He will graduate with highest honors with a Bachelor of Fine Arts in Middle Mass.
"To be named a top graduate of the College of Arts is such a special honor," he shared. "This is a great and magnificent award that I feel I deserve to receive. The Lord has blessed me with the opportunity to come to VSU, meet wonderful professors, develop meaningful relationships with friends, and gain a comprehensive education. The experience of the past four years at VSU has been integral to my development and will help me in my future endeavors.
"Freshman year was exciting and a little scary, but all the professors and staff at VSU are helpful, friendly, and always willing to listen and be supportive. Then COVID hit, and even though the university turned to online classes midway through the spring 2020 semester, I felt like my VSU family was there for me. VSU will always have a special place in my heart! Go Blazers!"
As a student at VSU, Collins was a member of the Collegiate Journalism Society, the nation's oldest honor society for student media leaders, and Lambda Pi Eta, the national communications organization. He also worked with the South Georgia Film Festival and provided field service to others as a member of the Wesley Foundation.
Collins earned her first video production accolades as a freshman at VSU. During his first semester as an assistant director for "Payton's Place", which won the fall of 2019, and the Video Society Student Tabs. The following semester, she was asked to contribute to another project titled "Defance."
He used his talent to help a friend film and edit research for VSU's Undergraduate Research Symposium Three-Minute Video Competition; the project won first place. His documentary "Footprints in Farming" will be screened at the 2022 South Georgia Film Festival. She was part of a student team that created educational videos for the Grand Bay Wetland Education Center, and one of those videos won the Spring 2022 Film and Video Society Student Showcase.
While the global health crisis known as COVID-19 has prevented live audiences from enjoying VSU Theater and Dance productions, Collins' films "The Incident of the Cure Dog in the Nighttime" and "Guys and Dolls" are streaming to audiences at home. Focus has worked in the city of Valdosta and helped coordinate the many opportunities for the Greater Valdosta Community's annual Christmas Paradise. He completed a summer internship with NASA at the Johnson Space Center in Houston, Texas, where he had the opportunity to edit film for employees and produce a hype video for flight operations directors. Dr. He earned the Larry Etling Scholarship for the 2022-2023 academic year.
Collins currently runs social media for Corbett Brothers Farms and Raisin' Cane in Lowndes County. He is also working on a documentary about the foundation of Harley Langdale.
"Immediately after graduation I was given an amazing opportunity to be a projectionist at the Summer Peach Theater here at VSU State," he said. "I am so looking forward to working with the talented and hardworking people who operate and produce the shows at Persian City and provide entertainment and entertainment to the Valdosta community." I am also sending many applications to organizations to share the knowledge and training I have received from VSU. I would love to pursue a career in production, videography, and/or editing in a media setting, but I am open to other opportunities as well."
His supportive family includes dad Bill Collins, mom Jill Collins, sister Casey Collins, grandmothers Grace Stewart and Vera Collins, and grandparents CC Stewart (deceased) and Rev. WL Collins (deceased). He said he would not be where he is today without the love and guidance of his family and friends.
On the Web:
https://www.valdosta.edu/administration/advancement/event-services/commencement/
https://www.valdosta.edu/colleges/arts/