Featured
Internationally acclaimed poet featured at WNP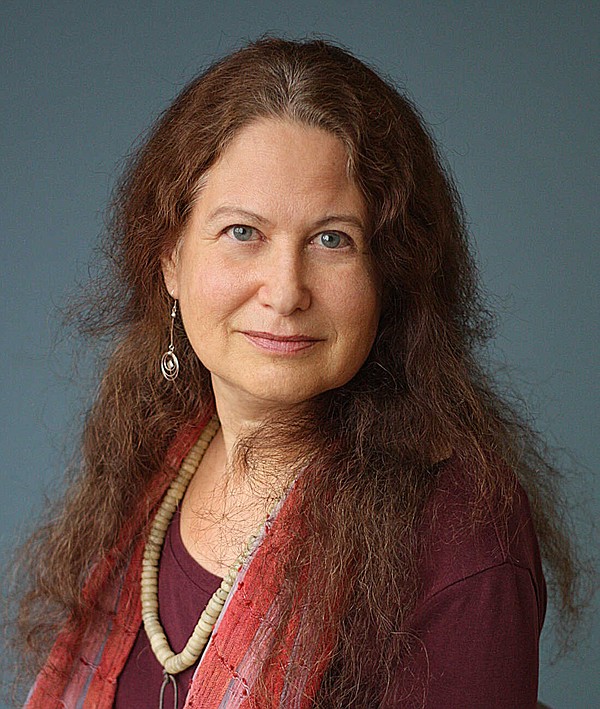 Internationally acclaimed poet Jana Hirschfield will be on Poetry Wednesday for Poetry Day, to celebrate the origins of National Poetry Month.
A formal open mic session for all poets, musicians and storytellers will begin at 6:30 pm today at Kollective Coffee + Tea, 110 Central Ave. Hirshfield will begin his feature lecture at 7:30 p.m., followed by another short round of open mic. . Admission is free and open to all ages. Tickets are required for the duration of this event and will be available at the door. All are welcome. The seat will be finished.
Hirshfield visits the Hot Springs of Mill Valley, Calif. "I was born on 20th East Street in New York City, in a housing project built for returning WWII veterans. Now I live in a small white house surrounded by a dozen fruit trees and roses, on the outskirts of Mount Tamalpais in the San Francisco Bay Area," he said in a news release.
"Hirshfield's work encompasses a wide range of influences, drawing from the sciences as well as from the world's literary, intellectual, arts, and spiritual traditions. Honors include fellowships from the Guggenheim and Rockefeller Foundations, the Poetry Center Book Award, the California Book Award and a finalist selection for the National Book Critics Circle Award " the release said.
Hirshfield graduated with an AB degree in Creative Writing and Literature in Translation from Princeton as a member of the university's first all-female graduating class, and her first poem appeared in The Nation in 1973, a Discovery Award. According to the Poetry Foundation, he then spent nearly eight years studying at the San Francisco Zen Center. "I felt that I would never make much of a poet unless I knew more than I knew at the time what it was to be a man," Hirshfield once said. "I don't think poetry is based only on poetry, but it is completely based on life."
"Her Soto Zen practice and her songs weave into something truly unique and welcoming to all listeners," the release said.
Immediately preceding the visit to Hot Springs and the WNP Feature, Hirshfield was the Walton Visiting Writer in Poetry at the Program in Creative Writing and the University of Arkansas in Translation at the Fulbright College of Arts and Sciences. While in residency, Hirshfield said, "I'm working on … new and selected poems that will come out in the fall, and also in the organization of my Poets for Science project (www.poetsforscience.org) going up for six months at the National Academy of Sciences in Washington, DC My next trip will be an event to launch their exhibit, with Roald Hoffman (Nobel Chemist who also writes poems), Diane Ackerman, (poet and author of the bestselling nonfiction book 'A Natural History of the Senses') and Alberto Rios, Poet Laureate of Arizona. they change, but what my life usually looks like is some kind of picture.
The book coming out in the fall, "Question: New & Selected Poems," will be my book of 10 poems. The most recent is Ledger (Knopf, 2020). I am also the author of two now-classic books of essays on poetry, as well as the works of men, 'Nine Gates' and 'Ten Windows', and have published and co-translated four books. transmits the work of poets from the deep antiquity of the world. I have read at universities and literary festivals from Xi'an, China, Krakow, Poland, Svalbard, the town in the arctic where the Global Seed Bank resides. The award that means the most to me is being elected to the Academy of Arts & Sciences, founded in 1780, because it has such an amazing list of members – one honorary member is Nelson Mandela; the first woman to be elected was the astronomer Mary Mitchell in the 19th century; Jonas Salk and Eudora Welty; "In my year, Michelle Obama and Alexander the poet were also introduced to Elizabeth."
Asked to write about it, Hirshfield said, "I've been writing since I learned to write. I don't like to be very conscious of what you write about me – if I seem to know what I'm writing, I know. I'm not surprised that I'm writing something unexpected, but in recent years, environmental and climate crises they occupied me, just as human care is broken up with each other, so many poems are written about what is in me, the most recent book. But also many that come from my own life, from the deaths of people I loved, from small questions that suddenly came to me draw the table and send the dishes lies. I like to look at things that are not generally. We looked, ignoring the lives of our houses and corners.
In recent decades, Hirshfield has become increasingly known as a poet working at the intersection of poetry, science, and the crisis of the biosphere.
"I don't know how a poem can touch the disaster of the biosphere and what it feels like the breakdown of the basic social contract – that we care for each other and care for the well-being of the future. Maybe that poetic speech is essential, but preparatory, obliquely. That our work… is the culture of the previous planting. That our images and metaphors and propositions are like a population of earthworms that live in the microbiome, its structure enlightened and convertible; viable for crops. let it be to solve rather than to speak, to speak instead of solving. human capacities for imagination and art, for pain and joy, exist in the service of the one, the isolated self and the survival of the whole: Poems support the complexity, complexity and properties of life, not shore it up. and sense of integrity and connection us These rights are now desperately needed," he said.
The two poems "Don't Tell" and "The Fifth Day" both went viral within Trump's first few weeks of administration and led Hirshfield to found the interdisciplinary movement #PoetsforScience.
When asked how Hirshfield found Wednesday Night Poetry, he says, "WNP found me early in the pandemic, Kai emailed me to ask if I wanted to join or read for Earth Day. Kai, as anyone who has read it already knows, is a force of nature – his enthusiasm and joy in WNP is so great, the invitation so irresistible and the benevolent whirlwind – you'll be swept up in it. I now have what feels like lifelong friends, and a community of friends, who I'm also about to meet in person for the first time."
"I can't accurately express in words how special it is for me to have Jane Hirshfield at Poetry Wednesday Night – she is such a mentor to my poetic soul, my creative practice, my human practice. Jane and I became friends after I asked. Read her in the features virtually for MOTHER EARTH in The 50th anniversary of Earth Day, according to Naomi Shihab Nye and then the Poet Laureate of the United States of America Laetitia Harjo, in the first days of the pandemic 2020. We have since developed a close friendship through letters and back. I was so incredibly excited to meet her in person and humbled to bring her beautiful, expansive and detailed poetry to the mic," WNP Host Kai Coggin said in a release. "Nobody writes poetry like Jane Hirshfield. I know people come from all over Arkansas to share this intimate night. A big thank you to the Hot Springs Area Culture Association in partnership with WNP for this very special event."
This week marks 1,784 consecutive quarters of open poetry readings in downtown Hot Springs since Feb. 1. 1989. "WNP is the longest running weekly open mic series in the country. Poetry Night is a safe space," the release said. For more information, email [email protected]