Fashion
FROM OUR NOVEMBER ISSUE: NAVIGATING THE SEA OF … – MR Magazine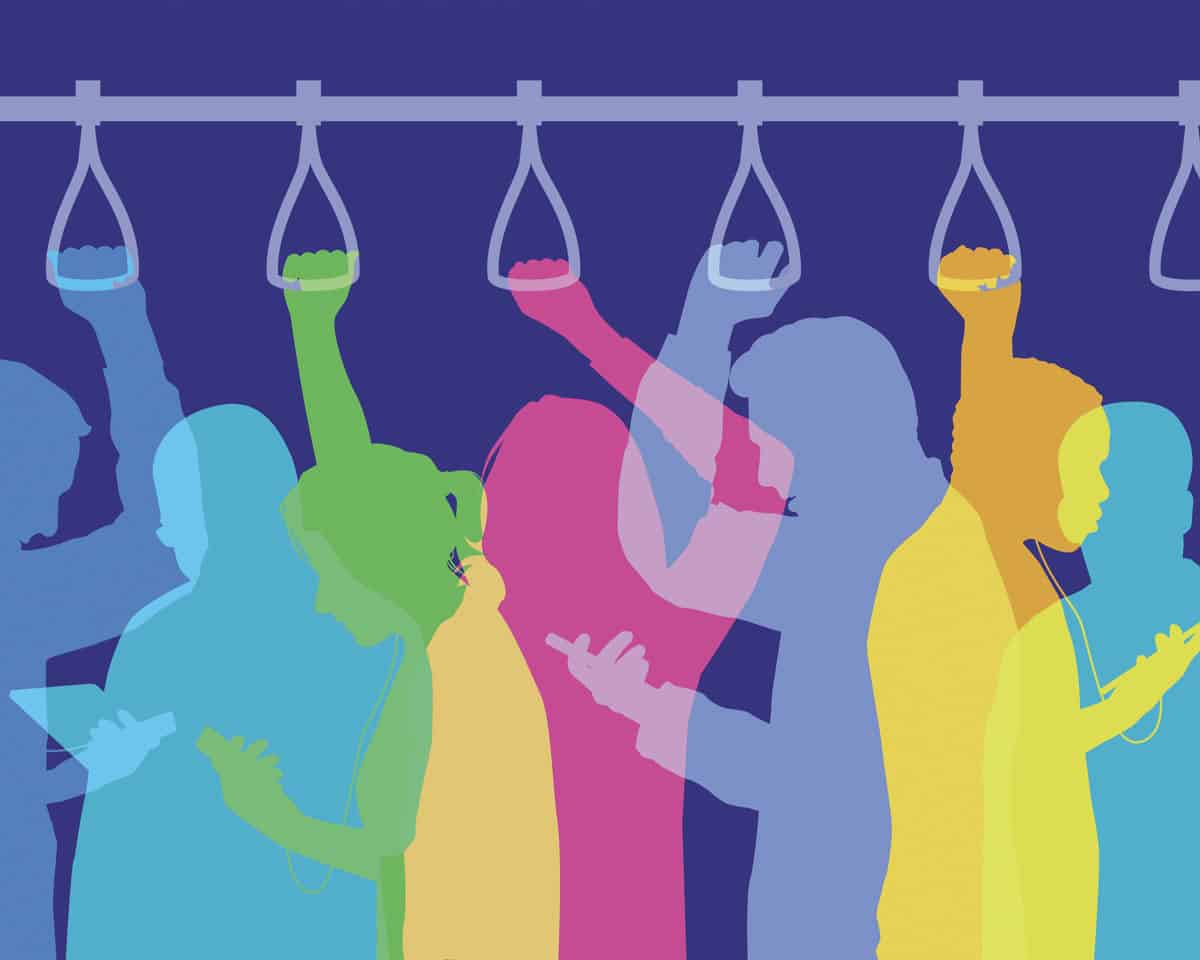 The entire MR team is proud to present our November 2023 issue. Haven't gotten your copy, yet? Feel free to page through a digital copy at  Issuu, and we'll continue to post individual stories on  MR-mag.com. If you haven't been getting MR in print, be sure that you are on our mailing list for future issues by completing  this form.
Compare a photo taken inside a New York City subway before smartphones to one from today. The resounding message: phone screens have replaced newspapers. According to recent studies, Americans spend four hours and 25 minutes each day on their mobile devices, compared to two hours and 54 minutes in 2022. Says Josh Peskowitz, operating partner at Untitled Group and an influencer in his own right, "Social media has taken the place of traditional print for the majority of readers. Like print once did, social media can dictate trend and more importantly consumption, tremendously impacting the business of both retailers and brands."
Consider the relationship between a brand and a retailer. Specialty stores must be vigilant since Instagram is a window into their operation not just for consumers, but also for brands. Jamee King, EVP of sales at Moose Knuckles, raises this point; "Social media is the first thing we check when we get interest from a new retailer. It is vital in the vetting process. There's an automatic 'check list' when auditing the social media of a retailer. Is the aesthetic in line with the brand, do the brand adjacencies make sense, is their voice in sync with your brand? How do they communicate events, trunk shows, sales/ promotions? Most important: how are they speaking to customers on these platforms? Is it how your brand communicates? Is there engagement and/or is it engagement that you would want your brand to be a part of?"
Then consider the reverse relationship, between retailer and brand. Notes Clément Barret, head of streetwear at multi-label French retailer Citadium, "Social media allows me to capture directly the universe of a brand and the community around it. Brands often pop-up and disappear. Social media becomes a tool to better understand trends and which brands will be able to live in the store." In other words, if used effectively, a buyer can reduce risk and more properly evaluate how successful the brand performance will be.
According to experts, engagement does not always correlate with number of followers. Influencer and PR consultant Jessica Goldfond of Shiny Squirrel states, "Follower count is misleading since followers are often bought. Ideally, you want an account that has higher engagement in terms of comments and likes. It's generally these influencers who can move product." A board member from a major company (who wished to remain anonymous) recounted his partnership with two influencer-led- led brands. In his case, the company was forced to drop the influencer with 10 times the following since the individual was unable to turn a significant amount of product.
Chiun-Kai Shih, founder of CKS Management, provides wisdom on how brands and retailers can mitigate risk in influencer partnerships. "Brands should prioritize authenticity, personal connections, and strategic targeting in order to maximize their success with social media influencers." Chiun- Kai speaks from experience as he represents several influencer talents including Nick Wooster, who has partnered on social media with brands like Onitsuka Tiger.
Unfortunately, social media is not always accurate in anticipating future trends, especially in an industry with six-month lead times. Rodolphe Nantas, head menswear buyer at luxury retailer The Webster, notes that he rarely uses social media to discover new trends. "When the algorithms provide suggestions, it's already too late. There are very few influencers in menswear: Justin Bieber, Ye, and Pharrell are part of a small list. Their style is most often reposted by their fans, not in their own content."
But Nantas does use social media to create in-store excitement and sales. Understanding the strong community that the brand Saintwoods had created with Canadians, The Webster partnered with them for a store takeover at their Yorkville location. Not only did this bring content to social media, but it created a place where people wanted to hang out and shop.
Retailer Off the Hook is another good example. They partnered and promoted their Nike Dunk Montreal Bagel drop with local Montreal coffee shop Café Olimpico and St Viateur Bagel. Like The Webster, they understood their audience, giving Montrealers a reason to visit the store. Announcing limited quantities, they created a sense of urgency, which moved the merchandise and also generated international press coverage.
For all stores, it's important to use social media with transparency given the longevity of the messaging shared. Consider the statement of Filippo Cavalli, partner at StyleCapital and board member of the Italian department store LuisaViaRoma. "Instagram is going to last for months and is dedicated to millions of customers scattered all over the world." According to Mariko Ichikawa, entrepreneur and senior buyer, ''Generation Z now uses social media instead of search engines for brand research."
Now that consumers are learning to differentiate influencers who are authentic from those who are paid to wear "favorite" brands, a greater awareness of how social media operates is critical to success. Never before have buyers had to be this smart. Or this lucky!
---
TRICKS OF THE TRADE
The founder of Street Night Live, with 62.7K followers and a weekly newsletter on clothing recommendations, shares some secrets.
How you maintain community:
It's all about consistency mixed with honest opinions. I think it helps that my community knows I am just a single person who does everything for the blog and not a huge brand spending big bucks for paid promotional content. A lot of it has to do with building personal connections with readers. I try my best to answer every DM I receive to help people with anything fashion related. On top of that, I try to put out content on a regular basis so readers know they're going to receive a recommendation newsletter from me at least once a week. How blogs like yours influence fashion trends: As the blog continues to grow in terms of number of followers, so will the impact of me talking about specific trends. I've noticed how other blogs and magazines pick up on certain posts of mine which can impact the content they put out. I believe I've cultivated a following willing to listen to independent writers and bloggers over big magazines and brands these days.
Importance of remaining authentic:
All content is influenced by trends, and by how people present content to maximize engagement. But the trick is to push that aside and write about what you think is cool. Of course, a lot depends on your taste level and if your following agrees with it or not. It's difficult to go out of your comfort zone and take risks but if you choose to do things your way, you're more likely to influence the culture rather than follow it.
Best ways to partner with retailers:
It's all about the in-person connection. Who are the people behind these stores, what is their mission, what kind of brands do they carry, and so on. Meeting the people who run these retail stores and just having a conversation about clothing or common interests is the best way to see if our vibes align.