Lifestyle
COUGAR COMMUNITY: Muslim Students Students … – The Alestle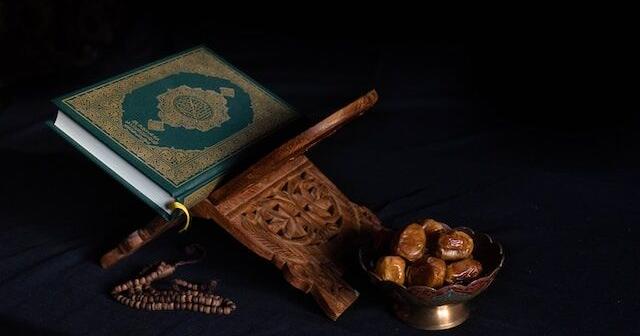 Students from the SIUE Muslim Student Association gather during Ramadan to celebrate their faith, but this time is not as easy for them as it is for most other students.
Ridwan Oyebamiji, a junior majoring in biomedical sciences, is president of the Muslim Student Association. Oyebamiji said the organization is best described as a collective community where everyone can grow in common faith.
"The Muslim Student Association at SIUE is mainly focused on developing a Muslim community on campus where Muslim students can come together," Oyebamiji said. "[Here] they can grow in their faith and have fun. I think it's important that we find a place where we are, where we can express ourselves organically and naturally.
Oyebamiji said that before he became the president of the constitution, he felt like Muslims were a rarity on campus. However, since joining the Muslim Student Association, he said he has had opportunities to build relationships that he never thought possible.
"I wasn't Muslim on campus at SIUE, and now I run around all the time, and it's really nice to have a sense of community on campus," Oyebamiji said. "My main goal is to make connections between Muslims on campus.
Menna Elmokashfi, a freshman biological sciences major, said she felt a sense of belonging with other Muslim students, even with the large diversity of the Muslim community.
"You meet people from different places, different nationalities, and we learn not only what they practice religiously, but also different cultures. To me, that makes us more of a community," said Elmokashfi. "It makes us closer, because we have very similar experiences, but we also have very different experiences, and those somehow unite us.
Oyebamiji also said these bonds are especially important for international students who have few, if any, connections in the US.
One of the common features of Muslim students is the observance of Ramadan. Ramadan is the holy month of the Islamic calendar, when Muslims practice fasting from sunrise to sunset to build their faith.
"God tells us in the Qur'an, 'O you who believe, we command you to fast… so that the consciousness of God may be cultivated.' In fact, the whole goal of Ramadan is to develop this sense of God consciousness, the sense that God is always with you," Oyebamiji said.
Fasting in Ramadan is more than just not eating food. Muslims are not allowed to drink water, chew gum or take medicine between sunrise and sunset during Ramadan.
"One of the reasons why we fast is to increase our closeness with God," said Oyebamiji. "I think that the month grows spiritually by the fact that we refrain from our basic biological urges to submit to our will something greater, which is God." By doing so we train ourselves to obey God and his commandments.
During the day, Muslims would practice getting up early to eat the morning meal, which is called suhur, before the sun rises. After that they cannot eat or drink again until after sunset. As Oyebamiji said, fasting means abstaining from basic biological needs, which can make it a struggle during the spring and summer days for Muslim students.
"When we don't eat, our bodies don't consume as much energy, so I'm tired during the day," said Elmokashfi. "Also in Ramadan, you have to produce, so produce and not have a lot of energy, and when you are in college, you have to do a lot more."
Elmokashfi also said that it is difficult to find food on campus in the morning and in the evening, especially since most canteens close so early. For these reasons, Oyebamiji said many Muslim students appreciate it when other students ask how they are doing.
"For anyone out there who knows about Muslims, I think that's something you should definitely make yourself aware of. It's a definite adjustment during the school year," Oyebamiji said. "Do that you are kind to them, and press on them."