Lifestyle
BOOK REVIEW: 'Inside the Mind of a Marine Drill Instructor' – Finger Lake Times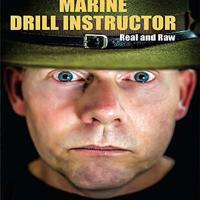 kEvin McDugle's account of his two years (1994-96) as a Marine Corps drill instructor at the Parris Island military base in South Carolina is energetic, compelling, well-read, and sometimes challenging. We became witnesses as drill instructors, in the words of Sgt McDugle, "the cheapest, most trained, gutsy fighting machine the world has ever known, the US Marine. Some love it, some hate it, but all sailors did it. Stories have been told over the years about the legendary Marine drill master. Nature they are fit, well-trained, razor-sharp, and have eyes that can cut your soul when they look your way… The Marine drill instructor will choke you or spit in your face, but everything he does is for a purpose.
One of McDugle's recruits, named Tawes (McDugle does not give his first name, Tawes), "seemed to respond to insults by shadowing and punishment in a way that the drill instructor wanted his recruits to respond with a change. The buckle seemed to be typical of the character of the structure that repeated the gunfire."
McDugle to Tawes as "my little motorboat". At the time it was raining in his tender control, so he spent many hours lying in a puddle of mud with the blisters shot out.
McDugle shouts, exaggerating zzz. "Don't move an inch." McDugle would press his boot against Tawes while waiting for the bosses to subside. McDugle called out to Tawes, "Who is it, you little puke?" Tawes replied, "Lord Marine Corps, Lord!" McDugle: "So, who controls when you breathe in and when you breathe out?" Tawes: Sir, Drill Instructor Sergeant McDugle, SIR! Tawes "Never stop or panic when it comes out of the air. He knew that I would allow him to use my routine at the right time. His confidence in the exercise of the instructors was involved.
Tawes himself later became a drill sergeant.
For the most part, I believe McDugle and the other drill instructors are — for the most part — knowingly performing the duties and responsibilities of what Marine sergeants are expected to perform in order to accomplish their goals. But permanently etched in my memory is McDugle's head titled "Poor Bird." The three cadets with the drill instructors were hiking and running around the island course, when one of the drill instructors looked into the marsh grass and found a bird's nest in which were several baby crickets. The drill instructor (MeDugle said he couldn't remember his name) snatched one of the baby birds from the nest, lifting the bird in a clenched fist for all to see. It appeared that he wanted to hurt the bird. Not long after, the drill instructor bites off the bird's head and spits it out on the ground while tossing the bird's body over his shoulder. It seems to show how tough and macho he was.
McDugle observed that "the recruits were frozen. No one said a word, but I could see some people choking on the contents of their stomachs in a panic, so I organized our squad and ran into oblivion. I'm fine with a lot of stuff, but I could feel my stomach churning. Boy, I thought — this is nuts!"
Later in his book, McDugle wrote about his experience in the Marine Corps: "I never saw a crime with my own eyes. I never had to cover anything that I regretted on my conscience. I think what McDugle watched was another training exercise for a bird. No one tried to protect the bird. No instructor the perverse exercise referred to the cruelty of beasts and to the dishonorable behavior of the Marines.
If one of the rudimentary institutions is the training of recruits to cultivate character and pride, the training of the insensible cruelty of the master set a stain on the tented camp.
McDugle explains to readers: "I once worked with a recruiter who didn't really care enough to approve a graduate after I barely warned my superiors about it. At night my parents came to my table, wiping their eyes with tissues. I interrupted the thank you in mid-sentence and informed them that I did not believe their son was fit for Marine service and that if he had been there for me, he would not have graduated. However, if he met the basic requirements, he was allowed to slip through the cracks. Later, my Series Manager turned me away and warned me about talking to parents like that. I hate to say it to the little ones, but oh well… I hope the young man has lived across the province in foreign soil.'
McDugle's parents should not be upset. And, if this recruit does not live up to McDugle's expectations, I wonder if McDugle has done any useful, unique work for himself, or encouraged his associates to do so, to improve the work of the trainee.
In another excellent essay, "Taking Baghdad: Victory in Iraq With the US Marines," Staff Sergeant Don Aaron described how a boot camp assistant helped: "I just remember four drill instructors yelling around him calling him names and everything was insulting. What could he do but to break through? Effrem from the impulse, I rushed to where my soldier stood stunned with fear. Inserting myself before the shouting policemen I said (to the soldier), Show them who you are!, immediately pulling him by the sleeve into place and making a crack face to face. A cry in a mute Echo he is drowned, and binds the disgrace of the red-eyed recruit. I have obtained it."
The senior drill instructor later said to Da, "I would like to put your heart into all the recruits here."
Many times in his book, McDugle talked about his best friend, but McDugle did not recognize him until the last paragraph of the book when he wrote, "My best friend's name is Jesus, and he is the leader of all leaders. My tongue cleansed me and made me healthy."
McDugle's book was published 18 years after he left the Marines. He describes the "transparency of my life today compared with the former gloomy habit – which no one has seen in the present life."
In my Jan. 23 Finger Lake Times essay, "Guilty or not guilty? In the complicated Oklahoma case of Richard Glossip, I wrote that "McDugle unsuccessfully tried to find unity in the convictions of the state of integrity as the glossip writer. McDugle was told by a Republican legislator who had committed political opposition to the GOP constitution that, through Glossip's advocacy, he could be jeopardizing his political cause. McDugle answered: 'Let it be.' He wants his actions to be guided by his conscience and ethical — rather than political — considerations. Unlike McDugle, I'm not convinced Glossip is innocent, but I do admire McDugle's integrity and courage to stand up for what he believes in.