Featured
Asif Zardari in the Dutch school book features for corruption?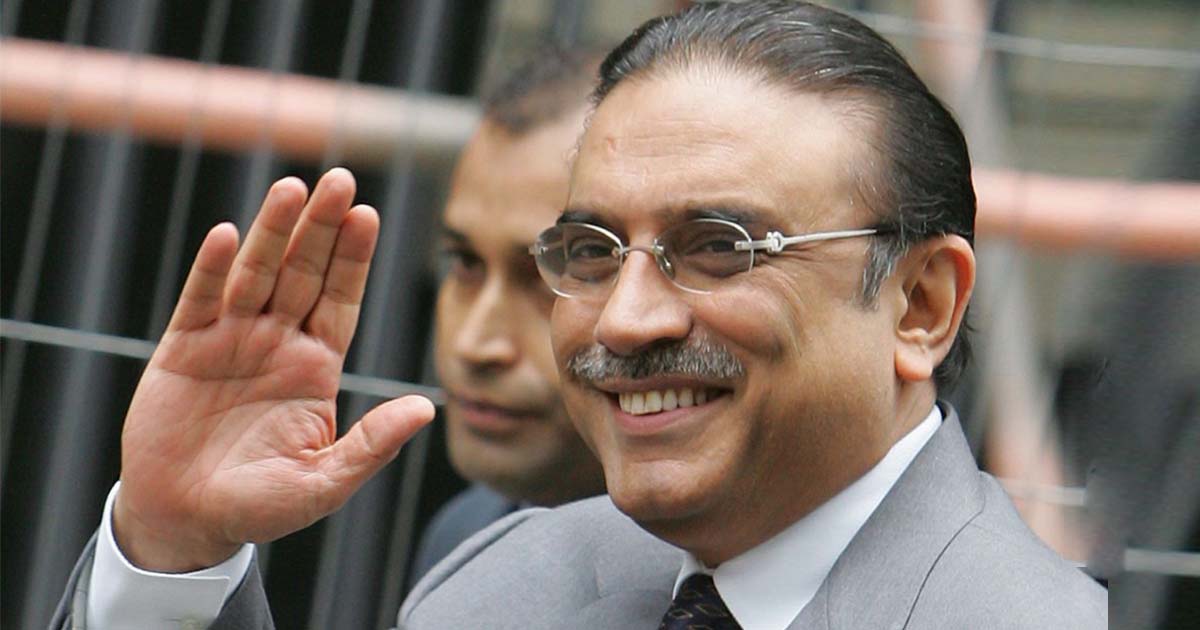 PPP Co-Chairman and former President of Pakistan Asif Ali Zardari was allegedly sent to a Dutch school for corruption charges.
According to details, an image of a page from a Dutch school book, which Asif Ali Zardari portrays, is being widely shared on social media. The website shows a picture of Asif Ali Zardari under the headline "Former Pakistan President, 'Mister 10 Percent', Arrested for Corruption".
Moreover, the page, which appears to be proof of the arrest, contains a paragraph that highlights the arrest of Asif Ali Zardari on money laundering charges against him. Apart from Asif Zardari, Prime Minister Nawaz Sharif was also mentioned.
Read more: NAB withdraws appeals in 25-year-old corruption case against Asif Ali Zardari
While the truth of the image is hidden, it has nevertheless been widely circulated on social media with netizens calling it a moment of shame in Pakistan. The Retizens also urged the Dutch Ambassador to Pakistan to take notice of the photo.
Ten percent of Mr. Zardari makes Dutch school books, Lessons in Corruption, a proud moment for the PPP. pic.twitter.com/KP1y7CbjjN

– MARY April 5, 2023
In a school in the Netherlands, children were taught about the corruption of Asif Zardari. How much shame on Mr. 10 percent, to make it to the books of the Dutch as corrupted lessons! pic.twitter.com/b06Ja6HEq0

—Asma Khan (@AsmaHumairKhan) April 4, 2023
excellence @HennyFdeVries you can confirm this truth. It is circulating on social media saying that children in NL are being taught about the corruption of former President Asif Ali Zardari, which is part of the curriculum. pic.twitter.com/KijqYl6GYW

— Raja Hassanien Javed (@HassanienJaved) April 3, 2023
. اااف زردفي نواز شالينف كككئ Hollanded teaching رهه هيه, هيككولون مفيد هيكان ككريئن مفيد هيــــــــــــــــــــــــــــــــــــــــــــــــــــــــــــــــــرــــــــــــــر, . pic.twitter.com/ihKQRrgC9l

— danishjavaid malik (@djavaiid) April 5, 2023
What would be a greater insult to the Sharif and Zardari families and their parties than school children in the Netherlands were taught the corruption of Nawaz Sharif and Asif Zardari.
shame #این_پردت_گیا_کیف_جستس #StandingWithConstitution pic.twitter.com/9wsQlcCgQa

-saima syed (@hdadian) April 4, 2023
Asif Ali Zardari has been accused of money laundering in several cases. However, last year, the National Accountability Bureau (NAB) decided to withdraw the corruption cases registered against the former President.
It is worth mentioning that Pakistani politicians are more notorious for corruption charges. The Supreme Leader of the Pakistan Muslim League-Nawaz (PML-N), Nawaz Sharif, was sentenced to seven years in prison by the Supreme Court of Pakistan in 2017 on charges of corruption in the Panama Papers Case.
Last year, a video started circulating on different social media platforms, showing Nawaz Sharif's alleged use of corruption in an international university.
A teacher at the University of Toronto, Canada, Nawaz Sharif was allegedly used as the first example of corruption in a course of study. The video has received a lot of traction on social media platforms, with netizens lamenting that the former PM has once again brought shame to the country.
Read more: Nawaz Sharif taught at Canadian University, video goes viral