Featured
An axolotl, a Korean resident and BYU student, won big at the College Television Awards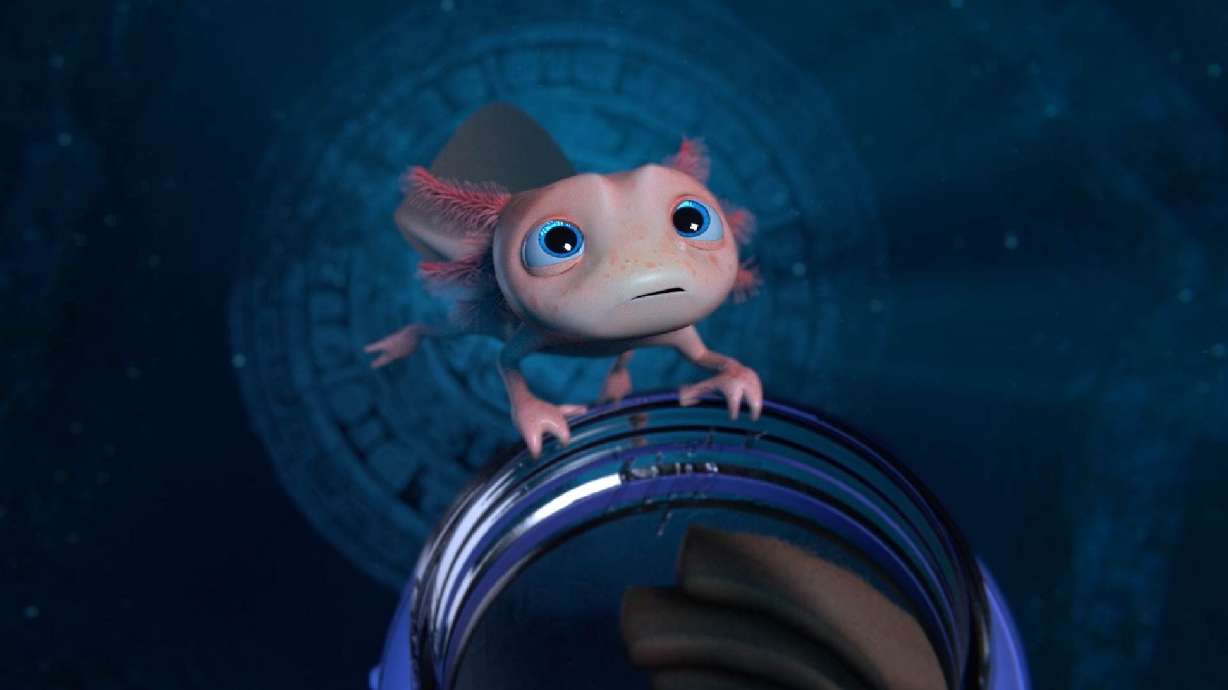 Estimated reading time: 5-6 minutes
PROVO — BYU students have turned the show into a 42-year-old college television show with the story of an adorable axolotl and the tender story of an immigrant family.
BYU received more nominations than any other university with 13 students nominated for awards called the "Student Emmys" by the Television Academy Foundation.
These students visited Los Angeles for a few days, where they got to network with professionals before watching the red carpet of the awards in April. The 2023 Awards show is the first in-person television event of the Academy Foundation since 2019.
A team of BYU animation students won the best animation with a film called "Cenote"It follows an axolotl named Axel who is trapped in a cenote by a Mayan magician. This presentation features 20 seasons since 2003 by BYU animated film in this competition, according to a. Aenean interdum accumsan luctus a.
Axel meets a man named Memo who helps him to overcome the magic, escape the cenote and return home. The story was inspired by Mexican writer and co-director Daniel Villanueva Avalos.
"It was fantastic. I think the offense won," said Samantha Barroso, the film's director. "It humbles all of them when the incredible work in the film is so worth it, to have an outside source say it's also a good film."
While Barroso and his team felt they had created a great product, he said he was grateful to be recognized for his work and to know other people also thought the film was good.
"When they announced that we had won… we were sitting in a row of all our people who were present, and there was an awkward pause before we were like, "Oh, us! Then we're all happy," Barroso said. "I think we were all so worried about not winning that we initially missed the moment of reaction but I wouldn't have it any other way."
There were about 10 students who worked on "Cenote" from start to finish, over two years of ideas, storyboarding, concept drawing, 3D modeling, rigging, animation and editing.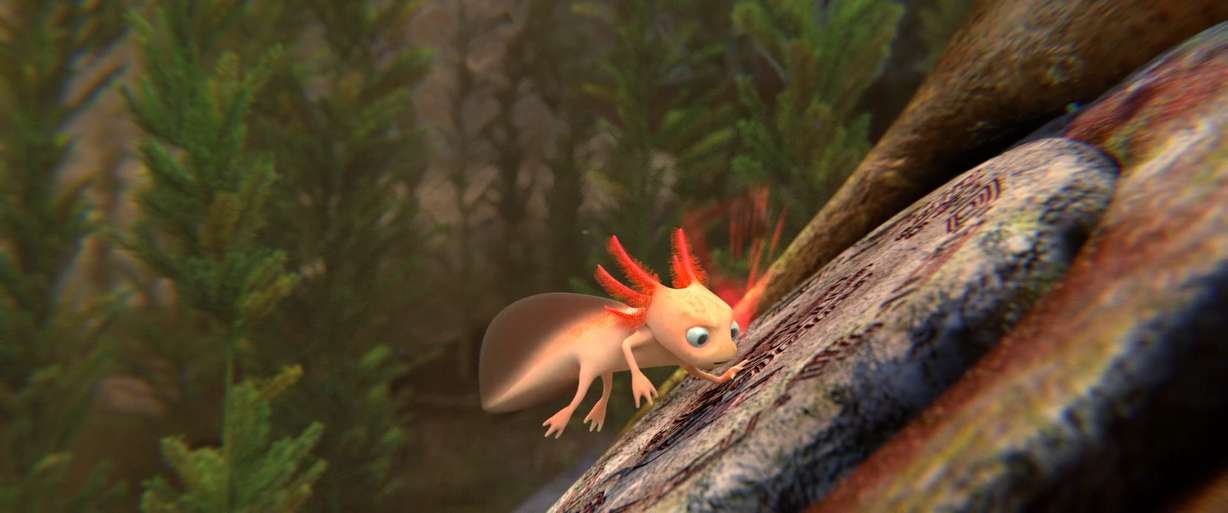 Barroso said there were many late nights, inside jokes and challenges along the way, but he loved working with everyone on the show. In total there were about 30 students who helped create the film.
"We couldn't have done it without that group of people. Sometimes I think that our name is what people focus on, but there are so many that I can demonstrate that I think I'm worthy of equal credit," said Barroso.
Barroso graduated in June 2022 and currently works for an animation studio in Draper called Studio Zubio. She is grateful for how tight the animation program was and for the needs she made through this film.
"You work on a project really closely for two years together through all the highs and lows and you just build a friendship that lasts beyond just this school project," Barroso said.
Expressing the story
ByU advertising students won the best commercial with eBay labeled "dear Vanessa.
The commercial depicts an elderly Korean resident who bought a second-hand VHS player on eBay to watch old family videos. Thank you for your letter to the seller to help him bring up a vivid memory of going to America and raising his family.
Commercial producer Madi Hill said she was inspired by writer Andrea Rhee's parents who immigrated to the United States and their experience starting life in a new country.
"Winning this was such an acknowledgment of the blood and sweat and tears and all the hours of really long work that our team put into this project," Hill said. "It was such a statement that we set out to tell the story … and really honor Andrew's parents and the experience of so many immigrants to the United States."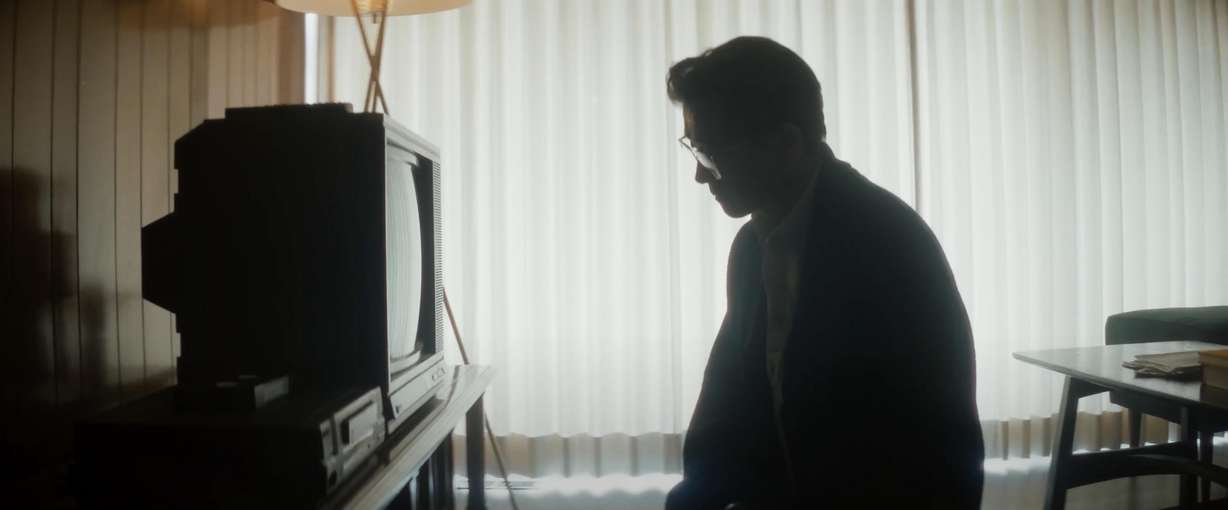 It took the four students several months to create the commercial. After the original idea was refined, the team had to explore locations, find actors and figure out how best to tell the story they wanted to portray visually.
Hill said he flew the actor from California to trade because he needed the perfect person to portray the story of the immigrant. After two successful days of shooting, the team went to work on editing and finalizing the commercial.
"When you see that first cut, when you see everything put together and this rough idea becomes something and you start to take this vision and take this idea. Even when it's in that scrappy scene in that scrappy scene, when that moment gives you a chill where you're like.' Well, we're onto something.' We are definitely in the right direction," he said.
Hill said it was a huge honor to be recognized for the awards. He said his team sat in the audience shaking their nerves before the winners were announced.
"I never dreamed that I would receive something like this. It was so exciting and unexpected and amazing," he said.
Now a graduate, Hill works as an account executive for BBDO Energy in Chicago. He loves using everything he learned in his degree and applying it to his full-time job to bring visions to life instead of boredom.
Two other names for the best commercial was also submitted by BYU students. Luke Roberts and Hailey Skinner created a commercial called "The last thing was done"and commerce"Play your way – Dungeons & Dragonsperformed by Taylor Garrett, Savannah Butler, Alex McBride and Stephanie Blackham.
Albert students James May and Mark Weatherred were nominated in the Best Drama Series for a short film.Maggie on Stratford Ave.
x
Latest Entertainment stories