Featured
2023 SAMMY Leadership Award Honorees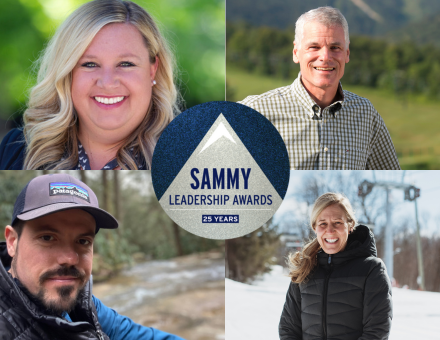 SAM Magazine-Natick, Mass., April 7, 2023 — The four individuals recognized with the 2023 SAMMY Leadership Awards demonstrate critical thinking, collaborative spirit and clear leadership to guide our industry through its next evolution. This year's honorees are: Preston Cline, health advocate; Nadia Pipinus, champion of the community, run ski areas; Mike Solimano, team builder; and Stacius Timmons Ehleringer, a supporter of men to that attendance and community.
These four leaders were nominated by their peers, who applauded not only what they do in the industry, but who they are as people.
For more than 25 years, the annual SAMMY Leadership Awards have recognized nearly 100 leaders, many of whom continue to rise in stature and help shape the mountain's confluence industry. Visit SAMMY Learn more about these Hall of Fame rock stars.
A special thank you to sammy's sponsors Leitner-Apple of America and Special Risk Insurance. Our current and future leaders proudly received this important recognition from SAMMY at the beginning of 1998.
Thanks SAMMY class of 2023! Read the bios below.
Preston Cline, Director of Risk and Business Operations, Snowshoe, W.Va.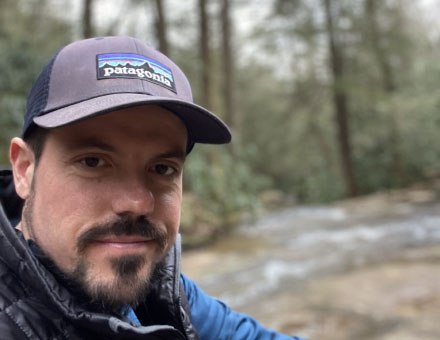 Preston is a lifelong skier and outdoor enthusiast who first put on skis at the age of 3. A second-generation ski industry professional, his passion for the sport began as a child accompanying his father, a 46-year-old ski patroller, around the mountain.
In his role as director of risk and business operations at Snowshoe Mountain, Preston's focus is creating a realistic and fundamental approach to risk and safety management. In his current position, he helps build a sustainable foundation for the future through policies and legislation, as well as appropriate programs, services and experiences that positively impact guests and employees.
Preston has served in various positions at Snowshoe over the past 15 years, including ski supervisor and risk manager. His list of accolades include the stewardship award and employee of the year award from Snowshoe, a SAM "10 under 30" profile, and a key role in Snowshoe's award-winning UCI Mountain Bike World Cup/World Series event, which won Pink Bike Event of the Year in 2018. He is active in various ski and community organizations, including the NSAA, the West Virginia Snow Sports Museum, and the West Virginia Hospitality and Travel Association.
Nominators praise Preston's growing skills, decision-making and leadership abilities, and proactive nature. Behold what some of them said;
"Preston is amazing. I have watched his growth and development, both in his knowledge and in his duties, and I certainly see him as a suitable leader. I would recommend him for SAMMY. "
"Preston has become recognized by his contemporaries and peers for his well-rounded knowledge and management skills. I have no doubt that we will see him as one of the leaders of our industry for many years to come."
"If there's an opportunity, Preston goes for it, if there's a challenge, he doesn't back down from it. Most importantly, every decision he makes is based on safety and how it will affect the guests and staff of the resort."
"Preston is a legend in West Virginia."
Nadia Pépin, CEO, Mont Gleason, Quebec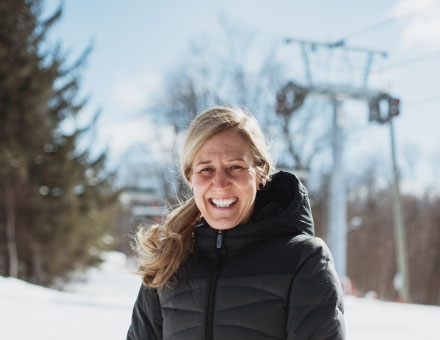 Nadia tried alpine skiing for the first time in her first school visit to Mont Gleason and loved it so much that she bought used equipment and picked it up. Since then he has been a telemark snowboarder and most recently found his joy in ski touring. Sports avid with a love of the outdoors, exploring the mountains on both bikes and skis.
Nadia started at Gleason as an intern in 1997 while studying tourism. Over the years, he has been an event manager, marketing manager, services director, and since 2010, CEO. He loves the mountain and has become a big player in the country's big ski industry. Nadia joined the board of directors of the Quebec Ski Association in 2016; He says it is important to participate in the growth and success of skiing in Quebec. His personal goal is to contribute to the region by running a top-of-the-line small ski area.
Nadia believes Gleason's non-profit status represents a good cause for both staff and partners. Under his leadership, the resort has expanded its offerings with a new tubing park, invested in significant snow upgrades, a $1.9 million fundraiser to benefit the area, and helped boost boater visits by 78 percent over the past decade. In 2020, the area added a brand new Doppelmayr fixed-grip quad with conveyor loading, the largest investment in its 52-year history. In 2021, Nadia led a $4.5 million fundraiser from a $4.5 million funder to rebuild the fire-destroyed facility.
Nadia's nominators say she embodies what makes a strong leader and is a driving force in Gleason's success, and the entire Quebec ski industry has benefited from her leadership and dedication. Here they said something else;
"Nadia is strict, caring, efficient, smiling and a true sports player. He knows how to bring people together and is a great listener.
"Nadia has been a strong leader and the work climate at Gleason is second to none. She has always been supportive of the ski industry – always pushing for the greater good. Constantly coming up with new ideas on how to improve our industry. Persistent, logical and creative in pushing the industry to new heights.
"With Nadia at the head of the organization, Gleason is now a ski that shines in our region and is recognized and praised by our peers in the industry. With a detail-oriented and analytical approach, Nadia clearly manages the growth and innovation period of the organization. What makes Nadia stand out is mainly her the human side.
"His incredible talent and managerial ability lies in his analytical personality, creativity, versatility, hard work and dedication."
Mike Solimano, President and General Manager, Killington Resort/Pico Mountain, Vt.
Mike began his career at Deloitte, where he progressed to become an account manager before pursuing his studies in the ski industry. He served as VP of finance and operations for Dynastar North America before joining Killington/Pici in 2001 as VP of finance.
As President and GM for the past 10 years, Mike oversees all operational aspects and provides strategic direction to the business. Dedication to improving guest culture and placing a strong focus on guest satisfaction has resulted in increased staff retention and continued improvement in net promoter scores. He was the first to propose Beast 365 Pass, which gives the most devoted visitors the option to visit monthly and daily for skiing and horseback riding, mountain biking, golf and adventure center activities. There is also no stranger who works on the front line, often finding suitable shops, occupying tables, or driving a shuttle bus.
Mike is very committed to the ski industry, serving on the board of directors of Killington Mountain School, Ski Vermont, and the National Ski Association. He is also actively involved in the community, serving as a board member for the Vermont Electric Power Company and previously chairing the board of the Rutland Regional Medical Center. He enjoys playing various sports and lives in Rutland with his wife and three children.
Her nominators praise the way she has changed Killington's culture for the better through strong communication and transparency. Here's what else they had to say;
"Mike's leadership has changed the culture at Killington for guests and staff. He is open to hearing feedback and making real changes to improve the experience of working and visiting the Beast. With Suleiman at the helm, we are excited to see what has only been going on for 30 years.
"Mike's leadership is second to none. He sets a true example of what it means to be a leader in the ski industry."
"Mike has a strong analytical mind, but his customer communication and hands-on leadership style have always impressed me. I rate Mike as one of the best industry leaders in the industry."
"Mike's da bomb! Killington is a beast, in more ways than one and he navigates it well; there are few in the business who can do that, with a passionate and methodical approach."
Stacey Timmons Ehleringer, Executive Director of Guest Care, Sun Valley, Idaho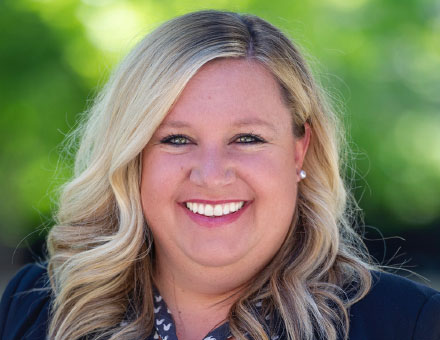 As the executive director of hospitality competition at Sun Valley Resort, Stacey 21 oversees the unique lines of business in retail, rental, recreation, and events. His original thinking and analytical thinking earned him an even larger role within the Grand America Hotels & Resorts family, which owns Sun Valley, where he serves as strategic advisor and head of retail operations for all of the company's retail outlets.
Stacey, in addition to her current roles, is an integral part of the Sun Valley Connection as it unfolds on both a local and national level. He was a founding member of the Sun Valley DEI Committee, serves as a board member for the Sun Valley Ski Education Foundation, and often volunteers at the Hemingway School, a pre-K through 8th grade STEAM school near Ketchum.
She earned her undergraduate degree from Washington State University, and holds an executive MBA from Boise State University, as well as certifications from the University of Utah in Women in Leadership.
Among the many qualities that his nominators point to, Stacey is known for his welcoming and warm personality, his can-do attitude, and his ability to pitch-in and think in the company of his colleagues as team leaders and hands-on support for her. with a team of more than 200. Here's what else they had to say;
"Stacey is a strong female leader not only across the board, but she is a mentor to her colleagues, employees and community members. She is an advocate and a strong, respected voice among her peers and staff.
"His attention to detail, leadership ability, extensive knowledge of the ski industry, and work ethic make it a superstar ski industry."
"Stacey is in a unique position to make a big and positive impact on our local community. It's a wonderful thing for the families and children in our town that we're working to build a strong, healthy, lifelong passion for winter sports in their DNA."
"Her ability to break down complex situations to the basics and navigate the way forward is incredible. She is a role model for the women of Sun Valley Resorts, providing guidance to those looking to advance their careers in an industry and modeling traditional male behavior that we can all benefit from."