Featured
2017 BEYA Scientist of the Year wins Outstanding Metaverse CTO Award – US Black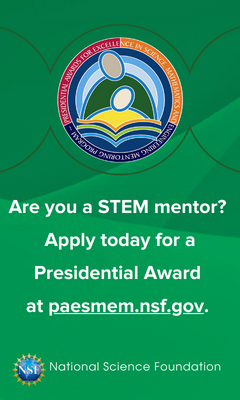 Ernest Smiley is the chief data scientist and CISO in the Capital Kingdom. He is also the CEO of Georgetown Analytics and Technology. His Black Engineering of the Year awards include the 2017 Scientist of the Year and the 2023 Chief Metaverse Technology Officer Award.
He has held numerous positions across 17 federal agencies, while also working to protect the US as chief data scientist/CTO at the National Geospatial-Intelligence Agency (NGA). In 2003, the National Imagery and Mapping Agency became the National Geospatial-Intelligence Agency. NGA analyzes billions of images and thousands of films captured by drones and satellites.
As NGA's chief data officer, Smiley worked closely with the US Air Force, collecting and analyzing aerial surveillance using unmanned systems. They played a large role in US intelligence gathering, including bin Laden's compound replicating for the Sixth Seal Team.
After Smiley graduated from the University of Maryland College Park with a Bachelor of Science in 1988, he joined the US Army in 1990, following a defense contractor in Washington, DC
Within five years, Smiley managed more than 40 network and computer systems supporting information technology support for the Department of Defense's Defense Information Systems Agency. DISA includes approximately 6,000 civilian employees, over 1,500 active duty military personnel from the Army, Air Force, Navy, and Marine Corps, and 7,500 defense contractors.
Smiley's team managed radios, telecommunications equipment, and computers and secure devices for a network supporting 70,000 military personnel across Europe. In addition, they established a network of 20,000 military personnel in Colorado Springs, Colorado, and Germany.
In 1996, Smiley added the responsibility of senior information center manager and network engineer with the Department of Energy's Office of Intelligence and Counterintelligence.
Smiley has helped protect national security information and technology and national security missions in defense, homeland security, cybersecurity, intelligence and security. For example, he was responsible for 30 networking devices and software supporting the United States' nuclear waste program. They designed and implemented Sprint's LAN/WAN customer support, remote access services, network security, Cisco Routers, financial web servers, firewalls, and financial trading systems for a one billion dollar business (per day).
On October 1, 1996, the National Imagination and Mapping Agency, or NIMA, was formed to unite all government agencies involved in cartography. Cartographers collect geographic data to create maps and charts for political, educational, and other purposes.
The National Imagery and Mapping Agency includes the Defense Mapping Agency, the Central Imagery Office, the National Photographic Imagery Center, and parts of the Central Agency, the Defense Airborne Reconnaissance Office, the Defense Intelligence Agency, and the National Reconnaissance Office. After September 11, 2001, NIMA added duties, including homeland security and military assistance in Iraq and Afghanistan.
So, in 2001, when Smiley came to the office of the Secretary of Defense as deputy director and senior manager of security, other games took place. The role of the Secretary of Defense is the principal element of the Secretary of Defense's General Staff in the exercise of policy development, strategy, capability, management, fiscal, and program assessment responsibilities.
At OSD, Smiley provided technical assistance to the Department of Defense's Information Technology Security Certification and Accreditation process, completed network security testing on sensitive information systems, using NET, E-Eye Digital Security, and the Internet Security System for all networks in Kuwait, Iraq. and Afghanistan.
Smiley was recognized as Scientist of the Year at the BEYA STEM Conference for his contributions to integrated systems for the Department of Defense, the military, intelligence professionals and first responders. He holds a master's degree in technology management from Georgetown University, an MBA in business and accounting, and a bachelor's degree from the University of Maryland. He also holds a graduate certificate in Data Science from Georgetown University.
He also holds the following certifications: Certified in Enterprise Governance IT (CGEIT), Certified Software Analyst (CSA), Certified Information Security Manager (CISM), Certified in Risk and Information Systems Control (CRISC), Certified Project Manager (CPM), Forensic Consulting ( CFC) certified and Certified E-Commerce Consultant.