Lifestyle
17 Adopted Celebrities Share Their Stories – TODAY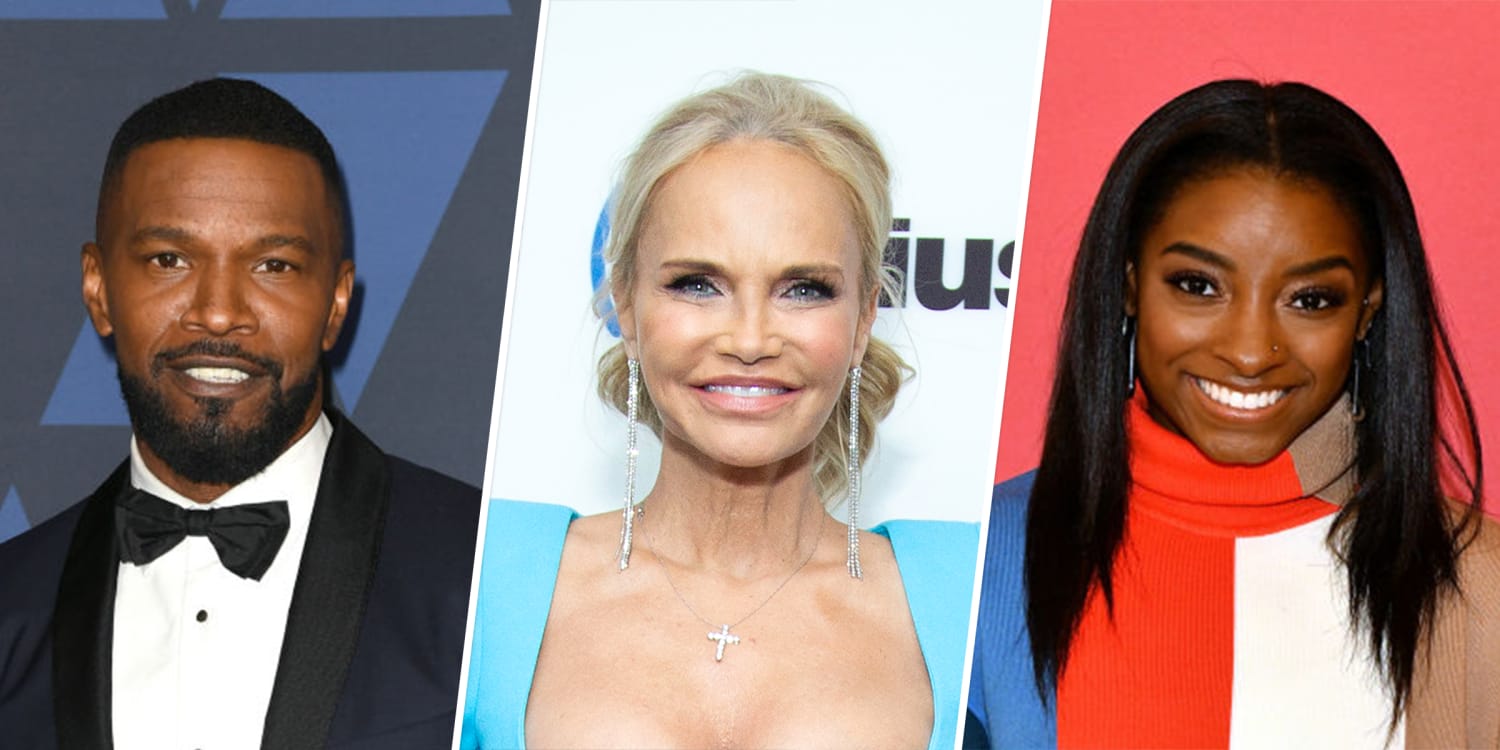 There are many ways to form a family, and there's no better time to celebrate that than November's National Adoption Month.
From Olympic athletes to Oscar-winning actors to Here are 17 adopted celebrities who have talked about their own stories.
Kristin Chenoweth
Kristin Chenoweth spoke with Hoda and Jenna about her adoption, which she said was never a surprise. Her parents were always open about her history.
"My dad always says 'Man, did we win the lottery' and I always say 'No, I won the lottery,'" Chenoweth said.
Faith Hill
Faith Hill was adopted as an infant. She was able to find her biological mother and brother when she was in her 20s.
"I have a lot of respect for my birth mother and no feelings of anger or any of that," Hill told Good Housekeeping in 2007. "I know she must have had a lot of love for me to want to give me what she felt was a better chance."
Ray Liotta
Ray Liotta was adopted as an infant and raised in Union, New Jersey. He told Sunday TODAY's Willie Geist the story of how his mother passed away while he was filming "Goodfellas."
Jamie Foxx
Jamie Foxx was adopted by his grandparents, according to USA Today. In his book, "Act Like You Got Some Sense: And Other Things My Daughters Taught Me," Foxx wrote about how his biological parents haven't been there for him, which may be why he places so much importance on being a dad himself.
Nicole "Snooki" Polizzi
Nicole "Snooki" Polizzi was adopted from Santiago, Chile, when she was 6 months old. She always knew she was adopted, but her parents were reluctant to give her information about her biological family. She finally discovered the truth as an adult: Her birth parents had other children and couldn't afford to raise her.
Steve Jobs
Steve Jobs' biological parents were young and unmarried when he was born, so he was adopted by Paul Jobs and Clara Hagopian. Abdulfattah John Jandali and Joanne Simpson eventually got married and had a daughter, but they divorced when she was 4 years old. Jobs was close to his biological sister, and he was in touch with his biological mother, but he never reached out to his father, Jandali confirmed in an interview with the New York Post in 2011.
"I'd be lying if I said it doesn't sadden me to have not been part of my son's incredible journey," he said. "What father wouldn't think that? And I would think that even if he was not the head of a hugely successful company."
Keegan-Michael Key
In 2021, Keegan-Michael Key talked about his adoption with The New York Times, explaining, "I'm adopted; so to say that I spent a lot of time trying to get my parents' approval is kind of an understatement. I've been acting since I was born, you know what I mean? I've been putting my tap shoes on for people's approval for a long time."
Nicole Richie
Nicole Richie's father, Lionel Richie, first saw her onstage with Prince when she was just 2 years old. Lionel knew Nicole's biological parents, and when they experienced financial hardship, he and his first wife began caring for Nicole. They officially adopted her when she was 9.
Debbie Harry
Blondie standout Debbie Harry was adopted as a baby and raised in a small town in New Jersey, she confirmed to The Guardian: "I guess somewhere in my subconscious, a scene was playing on a loop of a parent leaving me somewhere and never coming back."
Lana Condor
Lana Condor of the Netflix franchise "To All the Boys I've Loved Before," discussed her adoption on "Live with Kelly and Ryan." She and her brother were adopted by an American family at a very young age. As part of an initiative with the Obama family, Condor was able to visit the Vietnamese orphanage she came from as an adult.
Simone Biles
When she was a toddler, Simone Biles was placed in foster care along with her three siblings because her mother could no longer care for them. Eventually, her mother's parents adopted her and her younger sister. The older siblings were adopted by their father's sister.
"I feel like I wouldn't be where I am unless that turning point happened," she said in her Facebook Watch series.
JC Chasez
JC Chasez spoke to E! about the fact that he was adopted when he was 5 years old. The couple who fostered his biological mother took him in at her request.
Melissa Gilbert
Melissa Gilbert was adopted when she was just one day old by a well-known Hollywood family. In her memoir, "Prairie Tale," she wrote that she had received differing accounts of her arrival from her adopted mother and never knew the full story.
Liz Phair
"I don't think you can be adopted without being a little bit screwed up," Liz Phair told Women's Health in 2006. She described her adopted parents as being "perfect" about raising Phair and a brother that was adopted from a different family.
Colin Kaepernick
Former NFL quarterback Colin Kaepernick has shared criticism of the white parents who adopted him at 6 weeks old. On VH1's "Dear Mama," Kaepernick said, "You have a family that you love but you know you don't look like" and described the process of trying to understand one another as "a constant journey … but we've been very loving in the process."
Frances McDormand
Frances McDormand was the ninth child to be taken in by a religious couple who could not have children of their own; she was one of three children that they officially adopted, according to a 2017 interview in The New York Times Magazine. As a teen, she was offered the chance to meet her birth mother but declined.
George Lopez
George Lopez was raised by his grandmother, Benita Torres Gutierrez. He posted a Facebook tribute to her in 2018: "Thru abusive relationships and thru turbulent relationships with her biological children this women never left me when others abandoned me. Our relationship was never one you would consider functional but when I needed her she was there."